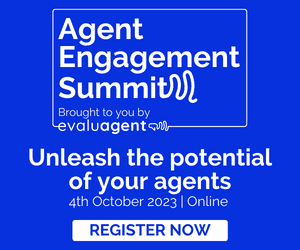 Dougie Cameron explains what every contact centre shift planner should be doing to attract and retain the best employees.
I doubt that many leaders have shift design near the top of their things-to-do list. But they should.
While it is not sexy, and it will never wow city analysts, it is probably one of the most valuable things that they could turn their attention to.
Let me explain. There is something different about the highest performing companies. Research consistently finds that the companies that are rated best for customer experience outperform their peers in profitability. Similarly, companies that are rated best for employee engagement outperform their peers in profitability.
We can therefore, reasonably, draw a straight line from great employee engagement to superior customer experience and on to increased profits. In a service world, employee engagement is the key strategic advantage.
Shifts: The real key to employee engagement
We often conspire to over-complicate employee engagement with big splashes, like trips to Vegas or free cupcakes on your birthday, yet we neglect the obvious. The absolute cornerstone of strong employee engagement is being treated with respect and the basic hygiene factors of employment – pay, hours and working environment. I see far too often, particularly in contact centres, that leaders nickel and dime on the most important things while being frivolous on others.
Design shifts to attract and retain the best employees
The brief normally given to planners is to design shifts that are as efficient as possible. I would argue, based on the evidence, that the enlightened leader would request shifts based on very clear design principles to attract and retain the best employees.
These leaders would see any resulting slack in the system as a bonus to be reinvested in training and a proper break strategy. I don't believe in wastefulness, but I do think that a system designed with no slack will deteriorate and eventually break.
Here are the six key things to keep in mind when working on a strategic redesign of shifts:
1. Set your shift patterns around your customers' needs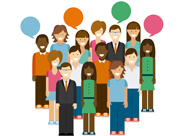 It's pretty basic, but the starting point has to be when the customer wants to call and the variability of that pattern. This needs to be a long-term view and take into account the intra-day and intra-week variability that comes with seasons and specific events.
Knowing the question that you are trying to answer is a real position of strength when designing a strategy.
2. Understand the demographic of the employee that you want
The most valuable starting point for any shift design exercise, and even more valuable for recruitment and retention strategy, is understanding the demographic of the employee that you want.
This includes understanding what shift pattern would suit their lifestyle, whether they are school leavers, returning mothers, early retirees, new graduates or whatever.
I guarantee that, if companies spent as much time profiling their employees as they do their customers, attrition would be eliminated and profits would increase.
3. Part-time workers are a vital part of the design
To optimise efficiency (I would advocate not having efficiency as the main objective) and tap into even more recruitment demographics, part-time workers are a vital part of the design.
However, a key consideration is the minimum part-time shift. Length of training period, freshness of skills and team dynamic are all impacted by shifts of less than 15 hours.
4. Don't focus your design around rotational shifts
People typically don't have flexible or rotational lives, so I typically don't recommend designing in a lot of flex or rotational shifts.
If you have a requirement for weekend workers, then find a demographic that suits weekend working. Otherwise, people will try to break the system by gaming with holidays, sick leave and trying to "trade up" to an alternative shift that doesn't include weekends.
We have to identify the requirement then identify a natural solution, rather than try to shoehorn a manufactured solution.
5. Make sure your agents don't get burnt out
Working time legislation is robust, but a skilled planner could pretty much design anything around it.
I would argue that no shifts should be longer than 10 hours and there should be a minimum of two consecutive days off per week. Breaks should be regular and for a guaranteed minimum duration.
The last thing any company aspiring to give a superior customer experience would want is for a jaded, tired agent to speak to a customer.
6. Create "lifestyle" shifts and stop paying premiums
If we do the analysis right then we won't need to pay premiums because we will have what I call "lifestyle" shifts.
My experience of paying premiums for flexibility is that we end up paying a premium for what is effectively a fixed shift of "unsociable" hours because the recruitment strategy has not been targeted.
And even if we consider all of these points there are still classic "oh no" moments. So many companies still train people 9-5 while they have been recruited for, for example, evening shifts. From the initial recruitment advert right through to operational execution, the strategy has to be slick and consistent to be effective.
With thanks to Dougie Cameron at addzest