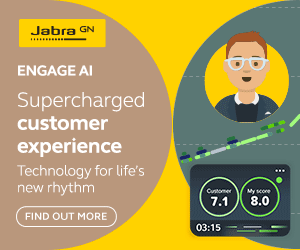 Trevor Flack explains how you can save money and improve service levels by reducing the number of contacts coming into your customer service team.
1. FAQ pages
Many contacts are dealt with by customer service teams that could have been rectified without agent support.
Information such as returns policies, delivery methods or refund timescales are typical examples of enquiries which should not require agent support.
If you place this information in clearly accessible locations of a website, customers should be able to easily locate this information and self-serve.
2. Be proactive
Use data and the experience of customer service agents to be proactive when dealing with contacts.
Rather than wait for follow-up questions, volunteer this information on the initial contact. A typical example might be a customer asking for a refund.
Usually, an agent will supply details of how to return an item in order to organise their refund. However, by going a step further and also explaining the full refund policy, including when funds will clear into the customer's account, you reduce the likelihood of further questions from the same customer.
3. Call rather than email customers
If an email, social, or webchat query is complex, and the customer phone number is available… call them!
It sounds simple, but in our experience, a phone call typically reduces the overall handling time of a complex query, improves first contact resolution rates, and allows brands to improve their relationship with the customer.
4. Offer product reviews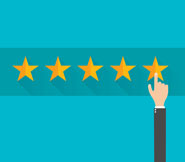 Allowing customers to self-serve is the most effective way of reducing contacts.
Product reviews or community pages can be a great source of product or service information for customers.
5. Welcome negative feedback
Typically, individuals don't appreciate negative comments or criticism.
However, it's imperative that all negative feedback is stored and analysed to identify areas where change is required. Sometimes the best ideas come from outside an organisation.
6. Consider a virtual assistant
A virtual assistant is an interactive, automated online help platform which allows customers to navigate through online help pages and receive the information they require without any human input.
When populated correctly, these platforms allow customers to self-serve 24/7.
Some advanced webchat platforms also use natural language to provide a series of standard responses to customer comments, before feeding into a live agent if necessary.
7. Offer free and easy returns
Many eCommerce stores still require customers to contact customer service teams to arrange returns or access forms or codes.
In fashion, where returns rates can often be as high as 40%, this can drive a huge amount of unnecessary contacts.
By allowing customers to simply download a returns form, or by placing a returns form in each parcel, it's possible to immediately cut a large number of contacts.
Research from Royal Mail also shows that customers are much more likely to shop online with a store that offers free and simple returns policies.
8. Keep customers up to date
Quite often things will go wrong, and when they do, customers will contact you. Overall, it's much more effective to proactively communicate with customers to keep them informed of the issue and when it's expected to be rectified.
A great example would be Black Friday weekend, or during heavy snowfall, when carriers may be delayed in collecting and shipping orders. Sending a mass email or SMS can keep customers informed and prevent them from getting in touch.
With thanks to Trevor Flack, Contact Centre Manager at Spark Response