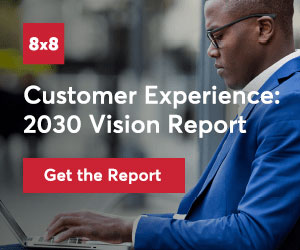 The Red Cross and NPO 3FM Serious Request raised  1.3 million euros over six days using the 8×8 X Series cloud communications and contact centre solution.
NPO 3FM Serious Request, in support of the Red Cross, is an annual radio and multimedia fundraising event developed and hosted by Dutch radio station NPO 3FM. This year was the first time the event took place in a new style.
Previously, DJs locked themselves in a glass studio for six days broadcasting live radio and television. This year, the DJs walked in three teams along three routes throughout the Netherlands to visit local organised fundraising events.
This year the three goals of Serious Request 2018 were:
Resuscitation courses and the Netherlands provided with automated external defibrillators (AEDs)
Protection against natural violence
Emergency aid in war and conflict
Listeners and viewers wishing to donate chose from the causes above. In order to accept the donations driven by NPO 3FM's campaign, the Red Cross required a communications partner that could handle the speed and scale for the call handlers during the event.
Thousands of listeners and viewers called, texted and emailed in donations, so having skilled operators with the right contact centre software to assist donors was critical to its success.
In addition to taking donations, agents also patched in callers to the live radio and television broadcast. As such, 8×8's proven contact centre capabilities and track record for stability and voice quality were essential factors for its selection.
Maurice Spierenburg, Contact Centre Manager at 3FM Serious Request, said: "Running a fundraising event that is broadcast live for 144 hours is a huge endeavour. It was essential that we had a cloud communications partner that we could rely on and 8×8 handled the whole event perfectly."
"The system was installed rapidly without a hitch, despite involving a complicated set-up, which helped us handle the huge volume of donations in a short time frame."
Mary Ellen Genovese, Managing Director of European Operations at 8×8, added: "Helping to ensure the smooth running of such an important event is richly rewarding for everyone in the company."
"We're always looking for ways to support charities and look forward to working with the Red Cross and the NPO 3FM Serious Request again in the future."