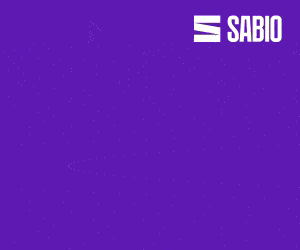 Matt Dyer of Sabio shares some of his key considerations when looking to implement WhatsApp as a call centre channel.
Stuck in a hotel recently watching Netflix, it struck me as significant how the company is now actively using the WhatsApp Business platform to communicate and encourage account contact with its subscribers.
Offering WhatsApp certainly makes sense in terms of potential customer outreach. It's estimated that there are currently over 1.5 billion people using the channel each month, making it the world's most popular chat app.
However, given that a lot of WhatsApp's popularity stems from its ad-free status, there will be many users who are unhappy with owner Facebook's first move to commercialise its messaging platform.
Netflix's adoption of asynchronous messaging platforms such as WhatsApp is indicative of the increased use of messaging as a servicing channel, but for it to be successful it's important that brands have a full understanding of how these interactions can evolve.
Netflix's deployment of WhatsApp is designed to send account messages and suggestions on what to watch, and provides a great opportunity for stronger personalisation. Netflix users need to have a WhatsApp account to enable notifications.
WhatsApp talks about how its WhatsApp Business strategy makes it easier for customers to connect with their customers, with some basic automation features such as FAQs and the opportunity to chat with a business. If the goal is to encourage customers to engage via WhatsApp rather than other channels, organisations are going to have to make sure they resource their messaging channels correctly.
While asynchronous messaging offers a great way of optimising CX resources, that's certainly not the case if customers want to start taking advantage of other WhatsApp capabilities such as calling or video. Brands using WhatsApp Business features are primarily expecting text-based interactions from customers, and those are relatively easy to process. Factor in other means of contact, though, and you start to have a significant resourcing and integration challenge – particularly as interactions will need to  be combined with other contact channels for reporting and analytics.
So in order to get on top of some of the potential issues posed by asynchronous messaging channels such as WhatsApp Business, Sabio recommends that CX teams adopt the following guidelines:
1. Let customers know exactly what they can and can't do on your channels.
2. Clearly define your channel SLAs – and make sure you're able to match them.
3. Track what other best-practice organisations are doing with their messaging – today's CX channel disruption will quickly become BAU.
4. If you're going to enable voice dialling via the channel, then make sure it's linked to your ACD.
5. Make sure you resource your digital channels correctly using the latest enterprise-wide WFM solutions, and also ensure that your messaging channels are managed properly from an audit perspective.
This blog post has been re-published by kind permission of Sabio – View the
Original Article
For more information about Sabio - visit the
Sabio Website