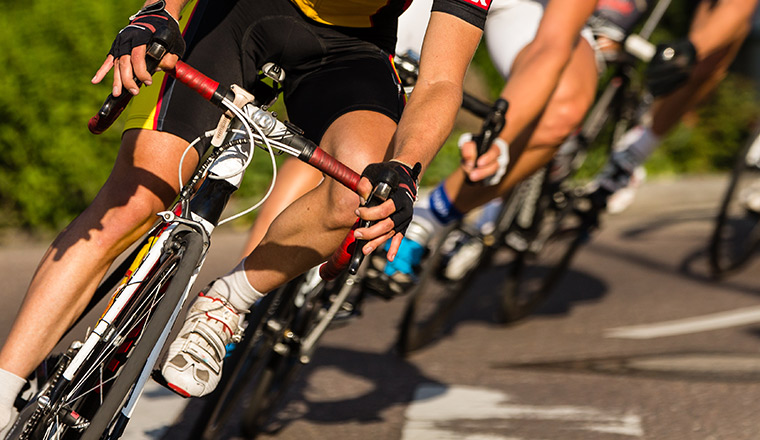 The national governing body for cycling and the nation's largest cycling association British Cycling has chosen High Wycombe-based Olive Communications to transform its mobile communications.
British Cycling's mission is "to deliver international sporting success, grow and effectively govern cyclesport and inspire and support people to cycle regularly". With over 135,000 members, and roles that include supporting elite cyclists all over the world, including Olympic events, as well as lobbying government and campaigning for legislation and community support and funding for cycling, having effective and cost-efficient communications is essential.
The British Cycling team travels extensively, so provision for flexible and remote working, utilising maximum value from the solution to enable improved communications through social media and collaboration with colleagues was a key requirement.
Olive is the UK's market-leading provider of cloud and mobility solutions, holding accreditations as a Vodafone Total Communications Partner and Mitel Platinum Cloud Partner. Olive was selected following a rigorous tender process, and chosen as a result of its huge pedigree in providing fully managed solutions, with an end-to-end service wrap.
Significant cost reductions have been achieved by consolidating from two disparate network providers to one, eradicating the cost of cross-network charging and delivering consistent functionality to all users. Vodafone were selected as the chosen network, as the highest quality global coverage was required for their athletes and staff, also leveraging Vodafone's unrivalled 4G spectrum.
The Olive service wrap incorporated a dedicated project management team to oversee the transition and ensure continuity of service and ease of use for end users. In addition, the solution includes 24×7 helpdesk and cost centre and budget management solutions to provide full visibility of cost and usage, allowing users to be liberated to use smart devices to their full potential, without fear of "bill shock".
Business Services Manager Evonne Carr from British Cycling commented: "What attracted us to Olive was that they really listened and understood our requirements, We wanted a high-quality network backed up with the support of an experienced partner that would work in close proximity with us, to understand our ongoing needs and provide tailored support to our organisational challenges. In Olive, we found that partner."
Olive Chief Executive Martin Flick added, "We are proud to have been selected to work with British Cycling. They join an illustrious list of household names that we are honoured to support. It's a testament to the team at Olive that we were chosen in the face of stiff competition, but we won't be resting on our laurels. The next stage in providing continuing value is to assess ways to improve efficiency further and find additional cost efficiencies by reviewing other elements of the British Cycling IT and communications spend and integrating those elements into a fully integrated unified communications solution."
Join Mitel & Olive for their free London event "Transforming Customer Experience with a Cloud Contact Centre" On Thursday 21st September (limited spaces).
This blog post has been re-published by kind permission of Olive – View the original post
---