Call Centre Helper went to Experian's contact centre in Nottingham, as part of a Professional Planning Forum Best Practice Site Visit.
Experian is a global information services company that helps businesses to manage credit risk, prevent fraud, target marketing offers and automate decision making. They also help individuals to check their credit report and credit score, and protect against identity theft.
The company has 600 employees within their Nottingham-based contact centre. They use a number of different communication channels to support their customers, including phone, email, live chat and social media.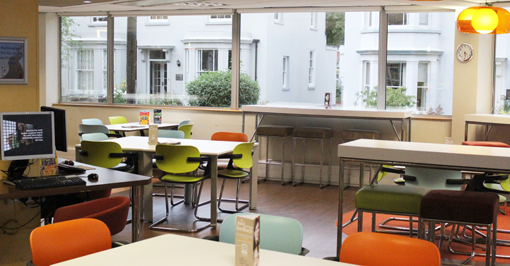 Here are a few ideas we came across at Experian that you could use in your contact centre.
Stencil quotes onto the walls to create a positive working environment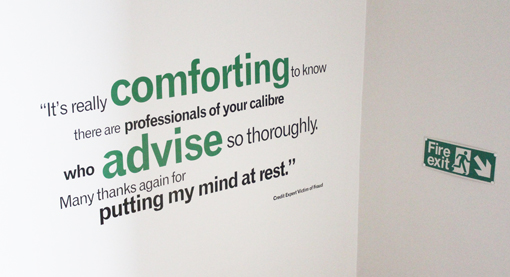 A great way to promote a positive vibe in the contact centre is to stencil positive phrases and customer quotes onto plain walls.
This is especially effective in corridors and stairwells – as these areas are used by everyone every day.
You can also apply this idea to your lifts, notice boards and toilet doors.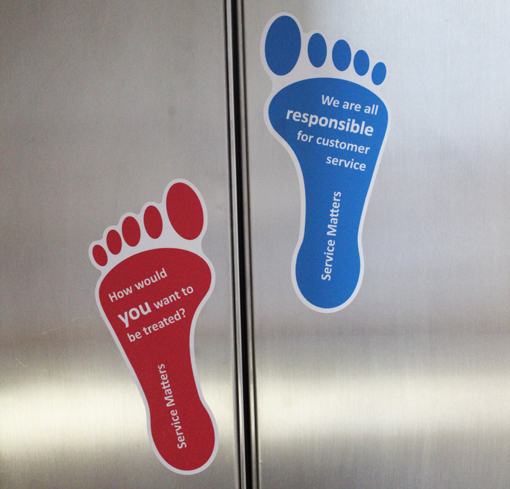 Invite your top-performers to an exclusive end-of-year party
One great way to incentivise your 'Agent of the Month' or similar recognition scheme is to host an exclusive end-of-year party to celebrate everyone who has gone above and beyond for the company.
It also helps to build your month-by-month competitions into a company-wide recognition structure.
For example, all 'Agents of the Month' are put forward for 'Agent of the Year' and so on – with the magnitude of the prize escalating with every progression. This year, Experian's 'Elite Award' winner is being sent on a once-in-a-lifetime holiday to Borneo!
Brighten up your contact centre with a plant-growing competition
A fun way to brighten up your contact centre and raise money for good causes is to host an annual plant-growing competition.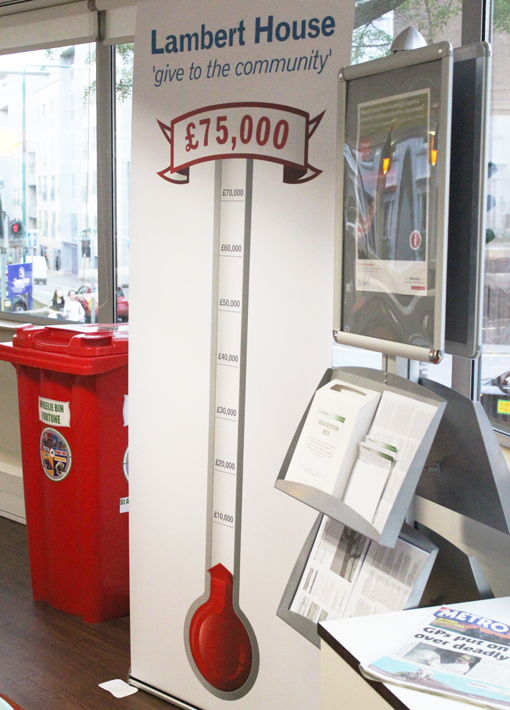 All you need to get started is some sunflower seeds, a large bag of soil and some plastic plant pots. You then sell 'starter kits' to your colleagues – donating the profits to charity – and offer a prize for the tallest plant.
In a few short weeks, your contact centre will be brought to life with plants growing on every desk and windowsill.
Host one-to-one meetings in the games room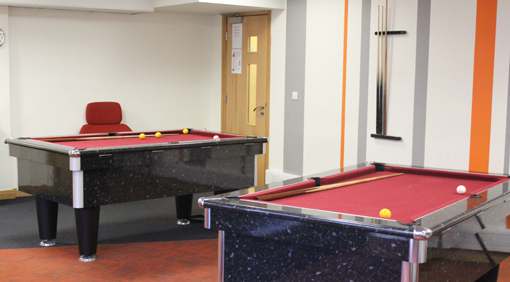 If you are struggling to engage with your team in an office environment, you may find it useful to host your team meetings in the games room, or have a one-to-one meeting over a game of darts.
Experian employees are encouraged to be creative in their approach to team meetings – and have found that if they meet in a less formal environment people tend to be a lot more open and honest.
Don't base every single game around achieving targets
There are benefits to be gained from simply adding a bit of fun to the working day.
An example of this can be found in the company's approach to the Football World Cup.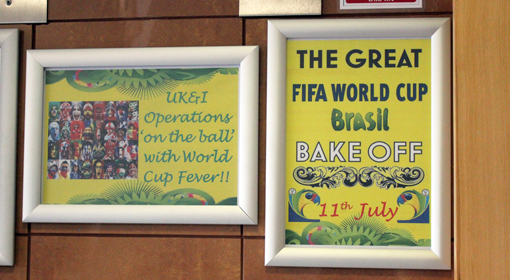 In an effort to bring some football fever into the contact centre they ran a series of activities, including:
A penalty shoot-out competition.
A hula-hoop competition.
A cooking day – where every agent brought in a national dish associated with one of the many countries taking part in the World Cup.
"We plan a lot of activities around simply having fun," said Steven Rathmill, Social Media Customer Services Manager at Experian. "While hosting a hula-hoop competition may seem irrelevant to achieving our daily targets, we find that it does have a positive impact on the mood of the contact centre – and in turn the quality of our customer service."
Have verbal briefings instead of sending out newsletters
An alternative to producing a regular newsletter is to compile all non-urgent memos into a verbal 'Team Manager Briefing' instead.
This will make the information more engaging and digestible, as well as offer the opportunity for any queries to be answered in person – rather than through a flood of emails.
Host a photography competition and put the winners on the walls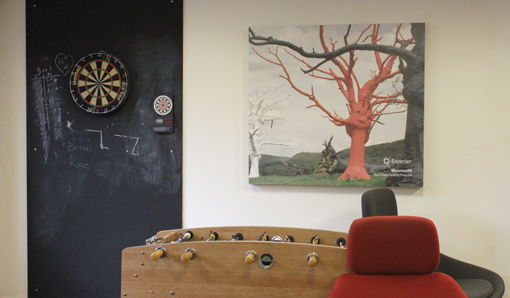 A great way to increase the feeling of ownership in your contact centre is to host a photography competition – then hang the winning images up in heavily used areas, such as the break-out room and canteen.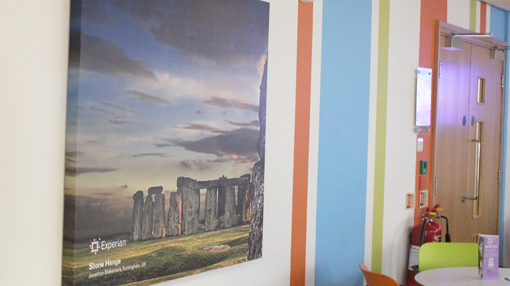 With thanks to Simon Bairstow (Director of Business Operations at Experian) and the Professional Planning Forum.