Quick Overview
Contact centres are becoming increasingly aware of neurodiversity and taking steps to make their workplaces more inclusive, by asking themselves key questions including:
What Is Neurodiversity?
Where Can Neurodivergent Agents Excel in the Contact Centre?
How Can Focusing on Neurodiverse Recruitment Benefit Your Contact Centre?
How Do I Adapt My Recruitment Processes to Better Support Neurodivergent People?
Contact centre recruitment specialist Julie Mordue from greenbean explains how to adapt to neurodivergent people and widen your talent pool.
---
Top Things You Need to Know About Neurodiversity
Here are six things you need to take into account to champion neurodiversity in the contact centre:
1. What Is Neurodiversity?
A lot of people think neurodiversity refers to a mental health problem, but it doesn't. Whilst there are a lot of synergies between neurodiversity and the symptoms of anxiety and depression, fundamentally it's about how the brain is wired in a different way from how it is in what we call a neurotypical person.
This can make someone who is neurodiverse more likely to think and react differently, as well as experience different emotions in any given situation, from how a neurotypical person would.
Neurodiversity is an umbrella name for various different conditions, including attention deficit hyperactivity disorder (ADHD), autism, and dyspraxia. When someone has a neurodiverse condition, we refer to them as neurodivergent.
Being neurodivergent will often amount to a disability under the Equality Act 2010, according to ACAS (the independent Advisory, Conciliation and Arbitration Service):
"Disability is one of 9 'protected characteristics' covered by discrimination law (Equality Act 2010). The law protects people against discrimination at work. […]
Employers must do all they reasonably can to protect people from discrimination and take steps to prevent disability discrimination at work.
This includes recognising the benefits of having an inclusive and diverse workforce that does not exclude disabled people. […]
Being neurodivergent will often amount to a disability under the Equality Act 2010, even if the person does not consider themselves to be disabled. […]
Attention deficit hyperactivity disorder (ADHD), autism, dyslexia and dyspraxia are forms of neurodivergence – there are others too."
With awareness of neurodiversity increasing, it's important contact centre leaders understand how to better support their existing staff, as well as how to adjust their recruitment processes to become more inclusive.
2. Where Can Neurodivergent Agents Excel in the Contact Centre?

There's a misconception that neurodivergent employees would typically sit in the back office or would excel in a tech role, where they don't need to interact with customers.
However, with typical traits extending to resilience, creativity, enthusiasm, determination, compassion, empathy, and kindness, many have the traits that contact centres generally look for to perform a phone-based role.
Even if someone has a known problem with making eye contact, for example, it's important to look at it in context of the role, as you may find that they perform well in one-on-one conversations and would make a fantastic agent.
Many can also hyperfocus – an intense form of mental concentration or visualization that focuses consciousness on a subject, topic, or task.
With typical traits extending to resilience, creativity, enthusiasm, determination, compassion, empathy, and kindness, many have the traits that contact centres generally look for to perform a phone-based role.
Whilst this can pose challenges if not properly managed, for the most part, people who hyperfocus can identify problems and challenges and irregularities that other people might miss. A skill that can make them invaluable team members.
That being said, everyone is different and the key takeaway here is to avoid making assumptions about what someone may or may not be able to do in your contact centre.
It's important to spend time understanding an individual's strengths and weaknesses to find the best role for them.
★★★★★
3. How Can Focusing on Neurodiverse Recruitment Benefit Your Contact Centre?
The adult rate for ADHD is believed to be around 3-4% – with even more awaiting testing or possibly having already been misdiagnosed.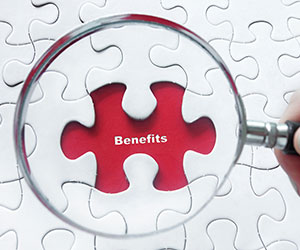 As just one example of an associated condition, contact centre leaders need to tune into how to support the neurodivergent individuals in their community.
This is particularly pertinent given the current staffing crisis, as failures in supporting neurodivergent employees could be contributing to high churn, as well as missed opportunities on working with local available talent.
There are also reputational benefits to being known as a local inclusive employer. If affected individuals have a positive experience, word is likely to spread, opening up a wider talent pool of people who are interested in working with you.
☆☆☆☆☆
4. How Do I Adapt My Recruitment Processes to Better Support Neurodivergent People?
As with most businesses, it's highly likely that your current recruitment processes have been built for neurotypical people and don't take any of the nuances of neurodivergents' needs into account.
As it's up to the employer to adapt the process in the workplace and not up to the candidate to adapt to the employer, here are some tips and considerations to help you make positive, more inclusive changes:
Rethink Your Approach to Jobs Fairs
Jobs fairs can be daunting for neurodivergent candidates to attend, as there's typically a lot of noise, crowds, and social interaction, which can be overwhelming.
One way to champion neurodiversity and address this is to ask the organizers if they'd consider running a "quiet hour" at the start or end of the day – similar to what we see in some supermarkets and cinemas. It shouldn't cost any money to do it, it's just a different way of doing things to be more inclusive.
Be More Conscious of the Wording You Use in Your Job Ads
One of the common traits across neurodiverse people is their honesty, which can sadly be to their detriment when they are applying for jobs, as they are less likely to embellish their achievements and may frequently discount themselves from applying to roles where they don't meet 100% of the essential criteria.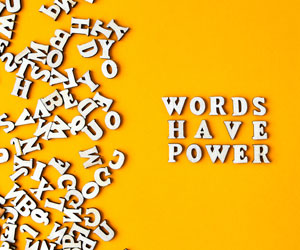 One way to address this is to think carefully about how you split the role description between the 'essential' and 'desired' criteria section on your ad.
It can also help to think beyond your standard Diversity, Equity, and Inclusion (DEI) disclaimer and include that you are a flexible, neurodiverse-friendly organization and to get in touch if they have any questions about their suitability for a role.
Another buzz word that should be reconsidered is the use of "social skills".
This one makes a regular appearance in many job ads, but in the context of a contact centre role might put an autistic person off from applying – when in actual fact you don't have to be everyone's best friend to excel in one-to-one customer conversations.
Think Outside the Box on Who You Decide to Interview
Did you know your current selection processes may be automatically discounting people with neurodiverse conditions? So let's look at where some interventions could help.
Take a closer look at 'job hoppers' – When sifting through CVs, the people who look like a potential flight risk may be worth a second look, as it may be the case that they have yet to find a role that meets their sensory needs (for example), making it difficult to hold down a job.
Review your bots – If you are relying on technology to select the best applicants, you may need to review how the bot is configured, or introduce a manual 'catch' in the process. This is because short or grammatically incorrect answers could suggest someone is struggling with a neurodiverse condition – and is not indicative of how they would perform in the role.
Tweak Your Interview Processes
Help Neurodivergent Candidates Prepare for the Interview
Interviews are stressful for everyone, but even more so for those with neurodivergent conditions.
One way to help these individuals feel better prepared is to send out details in advance that can help them better prepare.
These details could include:
The list of interview questions that are going to be asked
Relevant webpages of company information
What the process is going to be on the day
Directions to the office
Forgive Interruptions During the Interview or Group Session
Some people with ADHD (for example) have a habit of interrupting in interviews or group sessions at assessment centres, because they want to get something out before they forget it, and also because they may lack awareness of social cues.
Be mindful of this in any activities and don't count it against their overall performance.
Consider a Work Trial Instead
Contact centres could also consider a 'work trial' rather than a one-on-one interview. It's just another consideration that can take the pressure off and pave the way to a successful outcome for all involved.
Be Patient When Waiting for a Job Acceptance Email
Another thing to be conscious of is that someone with neurodiverse traits may take longer to respond to a job offer, as they may need that bit more time to process the information and form a response – so don't discount them because you've not had an immediate 'yes'.
★★★★★
5. Make Sure Your Workplace Mirrors Your Inclusive Recruitment
Don't forget to look at your workplace too. If you don't practise what you preach in the recruitment stage, you're quickly going to lose your new starters. It's about adapting the end-to-end employee experience and making sure everything is joined up.
Some initial considerations here include:
Ask again about reasonable adjustments – When interviewing people, it's standard practice to ask if they need any reasonable adjustments. However, a lot of neurodivergent people won't really know what the context of this question is until they are sitting at their desk. So be prepared to ask the question twice to help get the job off to the best start.
Enlist helpful tools – Tools and software can make all the difference too. For example, a program that helps correct spelling and/or grammatical errors could be life-changing for a dyslexic person's confidence.
Be mindful and supportive of sensory issues – Everything from where someone sits to the type of chair they have, even through to the noise-cancelling headset you offer can help reduce the potential for overstimulation.
Nigel Dunn at Jabra explains the impact of poor quality audio and headset features that can help:
"In busy, noisy environments with an increasing number of distractions, it can be hard to focus and get into the zone. To add to this, many workers' main interactions take place on calls or video conferencing.
"When we experience poor audio quality on calls, our brain naturally strains to figure out what is being said. If this is done continuously, it can drain energy and alertness, which then impacts productivity and wellbeing.
"Getting the experience right is therefore extremely important to ensure employees aren't overwhelmed and don't suffer from virtual fatigue.
"Professional headsets with noise-cancelling technology and premium microphones reduce background sounds and distractions, whilst keeping your voice crystal clear so everyone can hear and be heard.
"Features such as speech optimization and background noise cancellation enable users to focus on conversations and improve concentration in any environment.
"Headsets that have an ergonomic fit for the ear cups and a dual cushion design improve ventilation and reduce ear pressure, so they can be worn comfortably for long periods of time. This avoids any discomfort without compromising on sound, and vastly improves the overall experience."
To discover changes you can make in your contact centre to help make life easier for agents with dyslexia, read our article: How to Accommodate Call Centre Agents With Dyslexia
6. How Much Should I Budget?
As with everything, there are consultants and training courses you can go on, but being more inclusive of neurodivergent people is more an investment of time and making conscious tweaks to existing processes than a financial splurge.
Further Reading
With thanks to Julie Mordue, Head of Marketing & Partnerships at greenbean, Contact Centre Recruitment Specialists
If you are looking for more great insights on how to better support staff in the contact centre, read these articles next: