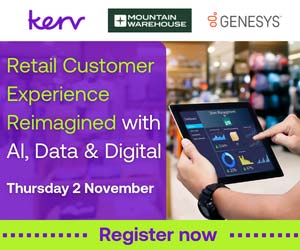 Real-Time Two-Way Interpretation
CX Translate is a brand-new, complementary add-on for Genesys CX Cloud. Designed to overcome language barriers non-native speakers may encounter when using text-based digital applications like WhatsApp or Web Messenger. It is conveniently fully embedded in the agent desktop user interface on a per-agent basis, i.e. not every agent might need CX Translate functionality.
In a two-way conversation, CX Translate interprets in real time what the customer is keying in their native language and conveys the precise meaning to the receiving agent, and vice versa.
The platform currently supports 74 discrete languages and is able – without hesitation – to detect the change if a caller switches to a different language and inform the agent.
Faster Service With Assured Understanding
Supporting clients running multilingual and/or multi-country contact centres, CX Translate enables both agents and customers to communicate easily and effortlessly.
Eliminating the tiresome process of dipping into and out of online apps like Google Translate, the effect on agent engagement and satisfaction is truly transformational.
Furthermore, the client can make better use of available agents by encouraging them to manage bilingual customer interactions – like a bot might do – but faster and with more assured understanding.
That translates into greater productivity and higher efficiency, with customer wait times diminished or eradicated altogether.
World-Leading and Fully Customizable
Moreover, CX Translate can manage such things as canned responses and standardized messages and catch up in an instant if they change for any reason. CX Translate can also be fully integrated with the Genesys Cloud platform so bot flows or message flows can be accommodated.
In addition, translation of particular words and phrases that might be specific to the client's business becomes simple.
To handle such customization, Kerv Experience offers a glossary page which is called transliterations. Also, the system can be set to adopt formal or informal linguistic mannerisms like, for example, German (formal) or Spanish (informal).
The first such innovation on the market and available via Genesys AppFoundry, CX Translate uses several different neural machine translation engines in order to achieve both translation accuracy and system availability.
This was chosen by Kerv Experience because it is recognized as the world's most accurate interpretation service. Nevertheless, it is reviewed regularly by Kerv Experience to ensure it stays that way, while alterative providers are monitored to ensure best quality for individual or rare languages.
In-Flight Support With Focused Roadmap
Fully supported by Kerv Experience, the reliability and availability of CX Translate is guaranteed, even as far as in-flight problem-solving without interrupting service to agents.
Translation accuracy runs in the high-nineties percent, and during the most recent month, 250 million characters were translated, representing around 1.7 million discrete customer conversations.
CX Translate allows you to provide better customer service using fewer people, by enabling you to use free agents better and ensuring that language is never a barrier to a great customer experience.
This blog post has been re-published by kind permission of Kerv Experience – View the
Original Article
For more information about Kerv Experience - visit the
Kerv Experience Website