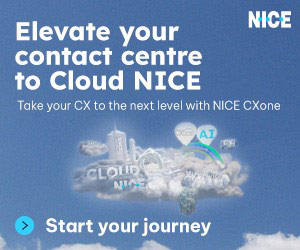 Companies can now integrate Microsoft Teams and Microsoft Dynamics 365 Customer Service with NICE inContact CXone.
Together, CXone and Microsoft Teams allow contact centre agents to smoothly collaborate with other experts for quicker case resolution.
Our integration with Microsoft Dynamics 365 Customer Service provides voice connectivity and embedded agent controls, complementing the app's consolidated agent desktop that boosts productivity and empowers personalized experiences.
NICE inContact CXone delivers a comprehensive digital-first omnichannel offering in the Contact Center as a Service (CCaaS) market aimed at transforming experiences for customers and agents alike.
"Today's customers expect nothing less than experiences that are both fast and personalized to their particular needs." 
"This requires that agents have collaboration tools and direct access to customer context so that they can quickly address customer needs," said Paul Jarman, NICE inContact CEO.
"We are excited to be part of the Microsoft Teams Connected Contact Center certification program which provides access to valuable resources from Microsoft."
"This integration enables NICE inContact to provide powerful customer experiences, powered by a collaborative and intelligent 360-degree view of the customer, with every interaction."
Contact Centre Collaboration
Contact centres can now combine Teams and CXone to simplify collaboration between agents and subject-matter experts across the organization to resolve customer issues and improve response time and operational efficiency.
Teams is a unified communication and collaboration platform that is transforming the way millions of people work every day, including those in contact centres.
New CXone voice connectivity for Teams provides dedicated connection to our high-quality, global voice service. Agents can use Teams as a softphone when they interact with customers.
Managers will have access to the full range of CXone real-time and historical reporting, so that they can monitor key performance indicators (KPIs) and make more informed, data-driven decisions.
Increasing Agent Productivity and More…
The CXone Agent for Microsoft Dynamics Customer Service integrates voice connectivity to complement the existing set of supported digital messaging channels found in Customer Service.
With a consolidated agent desktop that provides quick and easy access to the tools and information they need, agents can engage more customers in less time while providing a consistently personalized experience.
With skills-based routing available today in Customer Service, organizations can use their customer data stored in Dynamics 365 to identify and connect customers to the best-fit agent, improving first call resolution, average handle time, and customer and agent satisfaction.
Dynamics 365 is an industry-leading customer relationship management (CRM) solution that provides salespeople, agents, and supervisors with effective tools for managing data, and updating records and status both online and offline.
CXone Agent for Customer Service is available on Microsoft AppSource, deploys in minutes and scales easily as business needs evolve.
NICE inContact empowers organizations to maximize the value of their collaboration and customer relationship management (CRM) solutions with the seamless integrations of its market-leading contact centre functionality and expertise.
For more information about NICE inContact, visit www.niceincontact.com