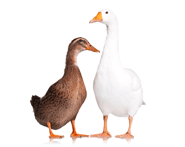 Richard McCrossan explains how using social analytics can help you sift out irrelevant tweets.
See every tweet – even those missing your Twitter handle
Social analytics allows you to broaden the listing for the amount of tweets you see.
This means you will be able to see all tweets that mention your company or product brands, without the customer having to use your Twitter handle in the post.
For example, a customer will not always put "@XYZ provide terrible customer service", they might just put "XYZ provide terrible customer service" – social analytics allows you to see all these tweets.
Analytics can 'learn' which tweets are relevant and actionable
Social analytics has the ability to sift out irrelevant tweets and will only show you relevant and actionable posts.
As you action tweets, the analytics will 'learn' and be able to accurately detect which tweets are relevant and actionable.
There is a lot of spam on Twitter, so having an analytics system that can sift through all of this to show you only relevant posts is important.
Categorise your tweets into good and poor service
Social analytics programs will list all tweets based on a selected topic, and let you explore them further.
For example, if you just wanted to see tweets around your service, the program will filter out service-based tweets, such as "great service today at XYZ" or "Service at XYZ needs improving – terrible experience!"
It will also expand the list into categories, such as poor or good service, so you can action them accordingly.
Understand the intention of your customers' tweets
One of the main social blind spots is not understanding the intention of the tweet.
Social analytics can provide lists based on the intentions of tweets.
For example, if you want to find tweets of people looking for advice on how to use your website, a complaint, a question about products/services or feedback, social analytics can do this for you.
Deal with your blind spots and retain more customers
It is seven times more expensive for a company to acquire a new customer than to retain one, yet companies are still spending more money on customer acquisition than customer service and retention.
In this new digital age, where Twitter is fast becoming the pulse of a company, social analytics can help a business deal with its blind spots and retain customers.
With thanks to Richard McCrossan at Genesys
How do you sort the ducks from the geese in your social media feeds?
---