Contact centre excellence isn't achieved overnight, it's established by cultivating a successful blend of the right people coupled with the right technology to balance efficiency, service and profitability.
Thursday 22nd May 2014
What do your 'best agents' look like, are they born or made? How do you motivate them to perform? What tools are they using to 'get things done quicker'? What technology can be applied to optimise and enhance the customer experience?
If you think it's time to take stock of where your contact centre is versus where it needs to be, then this is the webinar for you!
And as it will be an interactive webinar you will also be able to participate in the discussion, share your tips and vote in our polls. We will also feature a live web chat in conjunction with the webinar, so that you can share your ideas.
Panellists
• Rob Wilkinson, CCC Call Centre Connect
• Guy Hannah, Business Systems
• Jonty Pearce, Call Centre Helper
Topics discussed
• Benchmarking the best agent qualities
• Agent engagement through empowerment
• Using voice biometrics to improve customer experience
• Listening to your customers more
• Listening to your agents more
• Dealing with compliance & fraud
• Quality monitoring
• Flexible scheduling
• Real time guidance
• Multi-channel contact
Sponsored by Business Systems.
This webinar is held at 1.00pm UK time, 2pm in Paris and South Africa and 8am in New York.
Topics Discussed
Benchmarking the best agent qualities
Agent engagement through empowerment
Using voice biometrics to improve customer experience
Listening to your customers more
Listening to your agents more
Dealing with compliance & fraud
Quality monitoring
Flexible scheduling
Real time guidance
Multi-channel contact
Panellists

Rob Wilkinson
CCC Call Centre Connect

Guy Hannah
Business Systems

Jonty Pearce
Call Centre Helper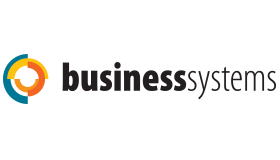 This webinar was brought to you by Call Centre Helper and is sponsored by Business Systems