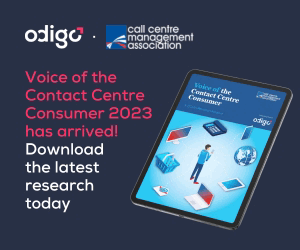 In this video Nate Brown, Senior Director of CX at Arise and Co-Founder of CX Accelerator, explains the key differences between 'structured' and 'unstructured' Voice of the Customer (VoC) data.
Structured and Unstructured Voice of the Customer Data
What's the Difference Between Structured and Unstructured Data?
Structured and unstructured data. It's so important to know the difference, and to be acquiring both into your overall voice of customer engine, to use a Jeanne Bliss phrase there.
Upwards of about 80%, for most of us, is in the unstructured data area. So what is that? It means that we did not create the channel for feedback.
Structured is where we asked for it, and we control the flow of information in terms of that voice of the customer data.
Unstructured, it's just out there in the wild. It could be on a review site, could be a conversation on an airplane. It's just out there all over the place. And our ability to gain meaningful insights from that and to draw that into our engine is so important.
Where to Find Unstructured Data?

Be where your customers are talking. Gain maturity in the ability to listen where your customers are talking. I'll use the example of GoPro inside a third-party community, an unstructured community called Slickdeals.
And this is an environment where people are hyper-aggressive to find great value, and brands are picked apart in here so often because they're not present, they're not listening. But GoPro showed up, was in the community, validated the community, and just provided transparency and great information around the value of their products
And that brand is a hero inside of the community of Slickdeals just for listening, for being present, being transparent, and for validating that community function, That's them being where their customers are and listening really well.
So think about where your customers are hanging out. Discord. It's amazing how much popularity Discord has collected lately.
And just being inside that community, being present to listen, to participate as a community member, you get so much loyalty and so much credibility through that process and it just enhances your voice of customer listening capability so much.
For more on the topic of unstructured VoC data, read our article: Are You Embracing the Potential of Unstructured VoC Data?
If you are looking for more great insights from the experts, check out these videos next: