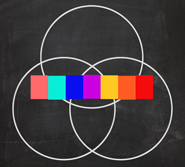 Interactive Intelligence has unveiled its Global Alliance Program.
The Global Alliance Program is a technology partnering program which emphasizes the need for multiple technology providers to work closely together to provide comprehensive and well-integrated solutions. It offers participation at a Member, Contributor and Innovator level, each with varying opportunities and benefits.
Opportunities for Alliance participants to offer complementary solutions include SIP validation, desktop integrations, server-side integrations and cloud integrations. There are also a number of benefits such as access to online self-help tools and integration starter kits, third-party validation eligibility, and technical training discounts.
As part of the program, the company is also offering a new developer portal to eligible Alliance participants. The portal gives access to API documentation, technical white papers, how-to articles, code samples and other materials so developers can more quickly create solutions based on best practices.
In addition, participants can now post their solutions on the Interactive Intelligence MarketPlace. This is an ecommerce website that gives customers and partners fast and easy access to combined solutions, from business process automation templates and vertical applications, to custom reports and dashboards.
Participants at the Innovator level include AudioCodes, IBM, Microsoft, Nuance, Oracle, OrgSpan, Polycom, salesforce.com, and Zendesk.
"Our Global Alliance Program gives partners access to tools and experts so they can more easily and quickly build, test, market and sell a complete solution," said Michael Shrall, Senior Director of Global Alliances at Interactive Intelligence. "This, in turn, gives our customers a wider array of proven solutions that are faster and less expensive to deploy."
---
---