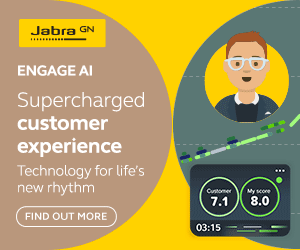 We asked our Twitter panel "How can the public image of call centres be improved?".
---
Leon @tefleon
Empower the agent so they can resolve problems rather than asking a manager or special back-office department.
---
Emma Foskett @JacobsMummy17
If you say you will call a customer back PLEASE do it.
---
Adam Riley @adampeterriley
End the days of auto-diallers! They're not good for customers, agents or managers. This would improve our image overnight.
---
MCCA @MBCustContact
Connect with local community partners that serve job seekers and deliver contact centre awareness sessions.
---
Carly Morgan @CarlyMorganCCL

Share real success stories of ultimate customer service & examples of how CCAs have a career path into management & more!
---
Malcolm @MalcolmLouth
Just deliver. Change perceptions one customer at a time.
---
Akhilesh Kapoor @akhileshkapoor
First and foremost, even today many people know them as Call Centres, this tag has to go away.
---
mplContact @mplContact

Promote inward investment, employee development, create & encourage customer feedback channels. Henry Ambrose – Team Leader.
---
Netcall @Netcall

Allow customers to opt out of the queue and offer to call them back when an agent is available #CallBack
---
James Lawther @SquawkPoint

Fix your business so customers don't have to call you. A call centre is to help you not vent at.
---
mplContact @mplContact

Empower agents to make decisions, use customer-centric processes, listen to customers & offer services they want. Rob Peat
---
NewVoiceMedia @NewVoiceMedia

By offering an excellent, personalised #custexp every time. Don't leave customers #onhold for ages & offer simple IVR menus.
---
Karen Wenborn @BearskinNy

Demonstrate career paths, invest (technology, training, people), promote best practice, industry qualifications, standards.
---
Ultra Communications @UltraComms
Set realistic, achievable performance and sales targets to banish the notion of the call centre 'sweatshop'. #contactcentre
---
Netcall @Netcall

Voice, web or social media – offer your customers a choice in how they contact you #Multichannel
---
James Lawther @SquawkPoint

Stop outbound calling people selling products they don't want and never asked for.
---
Karen Wenborn @BearskinNy

Run regular 'Day in The Life' stories from great Call Centres. Publish bios & career paths of industry leaders. Show careers & variety.
---
O2one France @O2oneFrance
"Shine inside to be viewed from outside", recruit A-players, effectively integrate new players, give development prospects.
---
Hussein Khafagy @sonbol81
First step is to check the weakness of contact centres then build a pyramid of solution and actions.
---
JABRA UK @JabraBusiness

Ensuring conversations aren't overheard & background noise is minimal @CallCentre professionalism #PerceptionIsKey
---
Ultra Communications @UltraComms
Have a good understanding of your customer base and know the most convenient time to call #Ofcom #NuisanceCalls
---
Infinity CCS @InfinityCCS
Ask people if they'd rather queue up at the bank during their lunch time?
---
ISV Software Ltd @ISVSoftwareLtd
Don't use recruitment techniques inspired by Nev from 'The Call Centre'.
---
Mplsystems @mplSystems

"Give customers what they want: fast access to services; joined-up support across channels, & informed agents ready and keen to solve queries."
---
Simon Beeching @SimonBTweet

Better payment card data security (PCI DSS) – Syntec's research shows only 1% of people think phone payment to live call centre agents is the most secure.
---
Akhilesh Kapoor @akhileshkapoor
The agents should believe in helping the customers rather than showing empathy, Customer Satisfaction should be priority.
---
JABRA UK @JabraBusiness

Calm, polite, understanding & above all, helpful #CallCentre staff help dispel myths about unenthusiastic, untrained agents.
---
Rostrvm Solutions @rostrvm

Use technology to delight your customer. For example, if you transfer callers don't make them re-tell their story.
---
How do you think the public image of contact centres could be improved? Tweet your answers (in less than 140 characters) to @jontypearce