There is no escaping the reality that the credit crunch has led to budget cuts.  The vast majority of businesses are looking to cut overheads, and one of the first things to go are those expenditures which appear to be 'nice to have'.
Gwenllian Williams provides ideas for training your team when the budget has been cut….
Unfortunately, the training that is seen as essential by managers is often regarded as a 'nice to have' by many finance directors.  Hence, many businesses are seeing training budget cuts of 20-40% and all training reduced to technical or essential process training. This leaves managers with a dilemma. Training is essential for driving capability, motivation, team working and generation of ideas. So how do you achieve this with no money to spend?
Step One: Define the skills you need to develop in your team
If anything, your team will need more skills in a downturn than in a booming economy. However, you will need to think about the specific skill set they will need to drive your business through the coming tough year. Typically, businesses under pressure need to get as close as possible to their client and to deliver customer service like they never have before.
This will mean ensuring your team are as good as they can possibly be in:
Customer care skills
Communication
Service delivery – and all the technical skills they need for this
Team working
Depending on the business of your call centre, they may also need training in:
Managing stressed customers
Managing difficult conversations
Sales in a downturn
Step Two: Define the skills you already have in your team
Every team will have one or two people who are particularly good at one thing. This may be a technical aspect of the work you do – or it may be a way of working, managing time, and dealing with clients – anything.  These people are your potential stand-in trainers. With a bit of encouragement and coaching they will be able to transfer some of their skills to others in the team. From your list of development needs, decide who in the team can be tasked with developing what. If your team members are not used to training, it is often best to ask people to work in pairs. Set them the task of running a one-hour training course for the team on their given skill, point them in the direction of your training department for support and give them time to do their own research.
Step Three: Get creative in sourcing training materials
Ideas for course content are available from many sources. Even the very best of trainers get an idea and then develop it. Not much is completely new. Ideas, models, concepts and articles are available from many sources. As a start, try:
Internet research – many consultancies and experts put models and ideas on their websites. In addition, they will have articles and case studies for you to read and get your creative juices going.
The bookshop – a good bookshop will have a range of books on all kinds of business skills, from sales to time management and project management. A small budget of £75.00 will get you a host of books on which to base short courses. The trick is to choose easy-to-read books with plenty of illustrations (graphs and models, not cartoons!) and checklists. You can use all of these as long as you cite the reference. Do not feel you are cheating – this is a classic trainer approach – 'get a book and create a course'.
Past courses – many businesses have been running all types of training for the past five years when budgets were flush. No doubt there is course content in desks and on shelves all over your building. While trainers will, quite rightly, object to you plagiarising their materials and will protect them through copyright, glancing through a course will give you all kinds of ideas.
Go to your training department – trainers and the bookshelves here will have all manner of materials. Also, in-house trainers will be able to help you set the objectives for a course, decide how to approach the subject and help you generate exercises and discussion points.
Step Four:  Design your training
While training design is a real skill, most managers can easily put together a useful short training course. If you have never run training before keep to the following principles:
Short and punchy is better than a long lecture
Keep slides minimal – both in number and content
Have your group discussions pre-designed along with any exercises. Make sure all the logistics and exercise groups have been fully thought through
Have all your facilities organised – Flip charts, paper, pens, etc.
Make the training energetic – think of ways of getting people off their seats and moving around
One of the easiest approaches is the master class model.  This is where the trainer puts up a model, an idea or a list of challenges and then facilitates a group or team discussion to talk through, share ideas and define solutions. Examples of master classes the author has helped managers to set up are:
Sales training: the team was presented with a model of sales excellence taken from a colleague's experience and then split into mini teams. Each was given a key part of the model. Each mini team had to do an analysis of how the team "stacked up" on this aspect of the sales model and then present it back on a flip chart. The second half of the course was a group think-tank to define one single team action to improve each part of the sales cycle.
Difficult customers: The team was tasked with generating five mini case studies of nasty customers. The most experienced team members then demonstrated how to deal with such customers through role plays in which they acted as call centre staff while other team members portrayed the difficult customer. They played the role plays back to back on chairs to simulate phone conversations. After each role play the team leader led a discussion of what worked and what did not. From this the team created a 'How to' list of managing difficult customers.
Team working: The manager used a simple business skill book to generate some slides on excellent team work.  The team then generated five case studies on tough situations they faced in the business which challenged them as a team.  The master class then focused on team discussions on how they could apply team-work principles when facing such situations. In short, they created a list of principles and agreed actions for a team-work strategy. At the end of the financial year they were awarded 'Team of the Year by their business. The course cost £10.99. £7.99 for the book and £3.00 for the glass of wine the manager bought me while he picked my brains for ideas!
Step Five: Give it a go
Set up your training and be very honest with your team that this is training on a shoe-string. Set your objectives at the start of the session and set out your ground rules. The ground rules in this situation are that everybody is expected to participate, make the most of it, put forward ideas and deliver solutions not complaints. At the end of the session get your team or delegates to give you feedback. Remember, they are your best design advisors. Then follow this through to the next training. You will find it gets easier and becomes more fun. Good luck!
---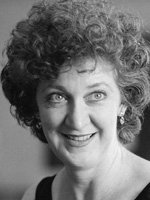 Gwenllian Williams is a director of deWinton-Williams Business Consulting. deWinton-Williams helps businesses achieve potential through people and consults on the full range of HR solutions including strategic competency frameworks, selection, development and change. You can contact deWinton-Williams on 0207 372 4997 or www.dewinton-williams.com