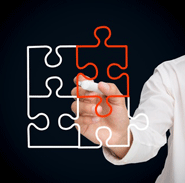 Interactive Intelligence has entered into a letter of intent to acquire OrgSpan.
The acquisition – subject to the negotiation of definitive documentation approval and the satisfaction of customary conditions – is designed to strengthen Interactive Intelligence's cloud-based business communications solutions.
The company plans to continue to sell and support OrgSpan Select – which enables customers to search and view agent social profiles by multiple criteria – as well as OrgSpan Connect – a unified company directory of users.
Both of which will be available on a standalone basis and as add-on applications to its cloud and on-premises IP business communications solutions. These products will also be incorporated into future cloud offerings.
"OrgSpan develops socially relevant communications products that our customers have found valuable and unique," said Bill Gildea, Senior Vice President of Corporate Development at Interactive Intelligence. "These social customer service components, together with the core cloud architecture that OrgSpan has developed, are important to the foundation of our cloud offerings moving forward."
---