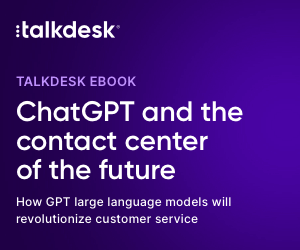 IT Naturally has implemented the Talkdesk contact centre solution in just five days, helping it move to the cloud and ensure business continuity.
During this coronavirus crisis, IT Naturally chose Talkdesk to support business continuity initiatives, keep operations moving forward and equip agents with best-in-class tools to work from anywhere.
With its headquarters in the UK facing severe restrictions on movement of non-essential personnel due to the coronavirus crisis, IT Naturally will leverage the flexibility of Talkdesk to shift its customer service to work-from-home environments.
"In the rapidly changing landscape we all now find ourselves in, it's imperative that the connection between us and our customers is always open and stable," said Richard Gardner, chief executive officer, IT Naturally.
"Customer service, and the contact centre specifically, is the lifeblood of IT Naturally. It is vital to our success and we are confident that our move to Talkdesk will sustain and strengthen the connection we have with our customers."
IT Naturally experienced frequent service interruptions and costly downtime with its previous contact centre system, which caused problems for existing customers and jeopardized new customer acquisitions.
With a reputation for consistency and stability, backed by the industry's first and only 100% Uptime SLA, Talkdesk offers a reliable contact centre platform to support IT Naturally's mission to ensure the foundations of its customers' businesses are always operational and secure.
"We are excited to be the foundation for IT Naturally's outstanding customer experience and help desk operations with a flexible solution to aid critical business continuity, provide staff safety and boost customer confidence," said Tiago Paiva, chief executive officer, Talkdesk.
"Talkdesk business continuity solutions help companies move to the cloud quickly, enabling agents to comply with social distancing requirements by working from home, while future-proofing contact centre operations through a steady cadence of innovation."
The agreement between Talkdesk and IT Naturally was facilitated by one of Talkdesk's UK partners, Unifii, an enterprise service management consultancy that specializes in giving businesses the ability to streamline processes, align business objectives and meet business goals, efficiently and cost-effectively.
Unifii helped to streamline the decision process and undertook a five-day implementation followed by a swift transition of all IT Naturally agents to working remotely through Talkdesk business continuity solutions.
This news story has been re-published by kind permission of Talkdesk – View the original post