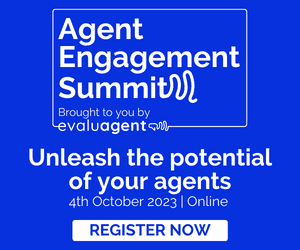 EvaluAgentare celebrating a record 2021 which saw revenues double in the year to December 31, which also saw it boost its staff numbers and clients.
In 2021 they revealed their Smart Quality model, which is a fresh approach to contact centre QA that blends artificial intelligence with the best bits of traditional QA.
EvaluAgent CEO Jaime Scott said: "Since 2020 we've seen an evolution in how contact centres are managing QA and agent improvement in response to remote working and heightened customer expectations.
"By launching Smart Quality we have created a unique platform that has become mission critical for customer service and sales teams looking to empower their agents and increase customer satisfaction.
"It's been a fantastic year, not only with an increase in turnover and customers, but our team has grown from 8 to 25 and we'll shortly be over 30, showing our exceptional growth in 2021 and how we're planning for 2022 and beyond.
"2021 also saw the first of our strategic alliances with Puzzel, whose customers can now utilize Smart Quality to deliver more effective feedback to their front-line teams."
2022 looks set to be another exciting year for EvaluAgent, with a number of new customers ready to go live, several new products, an innovative customer success experience and an ambitious target to double revenue again by December 2022.
The first of these new products is conversational analytics. Using AI, 100% of customer conversations can be transcribed and analysed to provides agents with personalized feedback and actionable insights for their continued development.
"2022 is an exciting time for EvaluAgent as we continue our mission to empower and support agents with the best tools, so they can continue to provide exceptional service to the end customer, and this is especially relevant with our new conversation analytics product," said Jaime.
For more information about EvaluAgent - visit the
EvaluAgent Website