About the Event
THE DATE: 11th September 2018
Time: 8:15am – 12 noon
Join us at our next Leadership Forum event for senior leaders. Hosted in the UBM building in Blackfriars, overlooking the City of London, this prestigious leadership event is a great chance to meet with colleagues and discuss the issues raised.
We are excited to announce that Peter Cheese, CEO at the CIPD, will be with us. He will speak on The Future of Work, sharing insight and research on the changing workforce and the impact of AI & Robotics.
Peter is a passionate advocate of the power of professionals. Following his keynote, there is time for group discussion and Q&A with Peter, as well as a wider panel of leaders. Topics for discussion include:
How do we evolve as professionals and develop the skills needed to create a higher strategic impact at work?
What is the impact on professional analysts as routine work is automated and the analysis of data grows in depth and complexity?
How is the concept of trust reshaping success or driving innovation?
This complimentary event is by invitation only – to request yours please contact Janet Cunningham leadership@theforum.social
THE WEBLINK: http://www2.theforum.social/l/218202/2017-05-31/2kzq4
Date and Time
Starting:
Tuesday 11th September 2018
Location
Organisers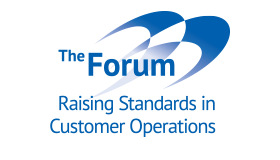 Date and Time
Starting:
Tuesday 11th September 2018
Location