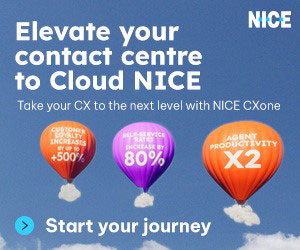 NICE has announced that limango has selected NICE CXone to migrate its contact centre to the cloud.
The move from the previous on-premise solution to a unified cloud-native CX platform is expected to yield favorable results, including driving operational efficiencies, increasing the speed of service, and delivering positive customer experiences.
limango, a member of the Otto Group, offering a wide array of products and services across Europe, is committed to continuously enhancing its customer service.
The company recognized the need for a more agile and efficient system to address the evolving demands of its diverse customer base.
Seeking more flexibility, efficiency, and a way to future-proof its contact centre operations, limango selected NICE CXone as the foundation for its contact centre operations.
Implementing CXone will provide better insight into day-to-day operations, reduce the dependency on the IT department, and improve customer experiences.
It will also allow limango to make immediate changes without the need to reach out to a third party.
Martin Solarski, CEO, limango Poland, Director of Group Transformation & Post-Purchase, expressed, "Delivering an outstanding customer experience is our top priority. We are very optimistic that our transition to NICE CXone will be a significant step in this direction.
We anticipate that the innovative solutions and operational efficiency offered by NICE CXone will yield positive results in the near future, and we are eager to further expand our collaboration with NICE."
"It is exciting to be welcoming limango onto the CXone platform, and into the cloud," Darren Rushworth, President, NICE International, said.
"Across Europe, the online retail market is becoming increasingly crowded, and macro-level challenges, like economic uncertainty, are accelerating pressures.
Today, the ability to offer exceptional experiences based on customer needs, while driving operational efficiency and empowering agents, is a must. CXone will help limango serve its immediate and future needs. We are excited to support limango on its move to the cloud."
This blog post has been re-published by kind permission of NICE – View the
Original Article
For more information about NICE - visit the
NICE Website