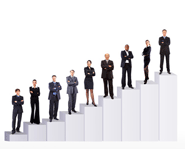 The Professional Planning Forum have announced the line-up of their 2014 Back Office Best Practice and Education programme.
The programme – supported by strategic sponsors Aspect Software and eg solutions – will address the challenge of obtaining data in the back office and processing community by create a clear list of ideas, approaches and solutions to help overcome it.
The 2014 line-up includes:
Conference: Specialist Back Office innovation finalist case studies, and a Back Office clinic, which will be the launch event for this body of events.
Longer Monthly updates with top tips from real case studies and experts within the community
Production and circulation of White papers on the key topics and take aways of the sessions across the year
Webinars across the year to support this topic
Specialist Seminar / Workshop Programme in the Autumn
"Aspect and eg solutions are very proud to have been part of this community since its inception at Goodison Park back in 2007," said Julie Murray, Senior Marketing Programme Specialist at Aspect. "We are delighted we will be able to help support and supplement the large list of activities throughout 2014."
"It does not come as a surprise the level of commitment Aspect and eg solutions are displaying towards the best practice community," said Colin Whelan, Head of Professionalism at the Professional Planning Forum. "We have a unique membership base at the Forum, which includes industry bodies, education institutions, customer organisations and industry solution providers, who are all united in our quest to learn what good looks like, how this is achieved and shared with others."
Visit the Professional Planning Forum website for further information.
---