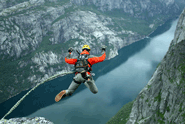 Here we continue with our regular series looking at key people on the move in the call centre world.  This month we share news of recent movers in the industry, including Nexidia, bss digital, Rostrvm Solutions, Aspect Software, ShoreTel and Fusion.
Don't forget to send in news of your 'Movers & Shakers' and we will try to cover the story.
Nexidia welcomes Simon Thorpe to its UK team
Nexidia, is pleased to announce that Simon Thorpe, previously Head of Customer Management UK at UBM, has joined the UK Team.  A noted industry speaker; his knowledge as a judge and his skill at developing benchmarking programmes designed to help UK call centres improve their customer service operations across all service channels will be invaluable in his new role as which initially focusses on Performance Management & Quality Monitoring.
Jonathan Wax, VP EMEA at Nexidia, states: "Simon is a highly professional, well respected member of the UK contact centre community. His enthusiasm and commitment to the industry and his knowledge of what is needed to improve service levels will be an excellent platform for his role in Nexidia."
"I have long been a fan of analytics and the wealth of customer insight this can provide," adds Simon Thorpe. "I have tracked Nexidia through its many award wins and have witnessed its agile response to the needs of the market.  Nexidia has innovation at the core of its business philosophy – and I'm really looking forward to becoming part of this and helping drive forwards this agenda for change."
bss digital appoints Nick Hart as Account Manager
bss digital, a division of bss, announced the appointment of Nick Hart as Account Manager. With six years of brand management experience, Nick will be responsible for client relationship management, project delivery and driving creative online solutions.
Nick Hart says: "I was keen to use my experience and skills to help brands strengthen their outreach to customers both online and offline. I am delighted to be part of bss, whose array of services allows me to do just that and work with a team who are dedicated to achieving effortless multi-channel user experience."
James Southgate, Client Service Director at bss digital, comments: "It's great to have Nick on board. He has the skills and the passion to drive the business forward and deliver excellent customer service which makes him perfect for the team."
Gary Thompson joins Rostrvm Solutions
Gary joined Rostrvm Solutions as a very experienced Operations Manager, with a proven track record of success spanning over 15 years in the delivery of IT and Telecoms Services.
Gary aims to use this knowledge in the defining, planning and implementation of contact centre solutions for Rostrvm's customers. He will also work with the Support department in providing a high level of customer-friendly service.
Simon Wellings, Managing Director at Rostrvm Solutions, said, "We are delighted to welcome Gary and know that he'll further enhance and strengthen the rostrvm customer experience."
Aspect Software appoints 2 new positions
Aspect Software announced the appointment of two general managers to lead the company's business units and support its growth strategy.
Spence Mallder joins Aspect as senior vice president, general manager of the Workforce Optimisation division and chief technology officer. Spence brings more than 25 years of experience in software and technology services, sales, and development.
Chris Koziol joins the company as president and general manager of the Interaction Management division. Chris is a seasoned technology executive with more than 25 years of experience in managing and directing high-growth, mature and start-up technology companies.
"The addition of such experienced and proven leaders as Spence and Chris to the Aspect team gives a real boost to our delivery of Aspect's next generation contact centre and workforce optimisation solutions and experiences to our enterprise customers," said Stewart Bloom, chief executive officer at Aspect. "Together they will strengthen Aspect's ability to execute in the marketplace by enabling increased focus, cross-functional collaboration and faster decision making in supporting our enterprise customers."
Andrew Gray named ShoreTel EMEA Marketing Director
ShoreTel  announced Andrew Gray as its newly appointed EMEA marketing director. Andrew brings over 20 years of experience in the telecommunications field. He will help communicate the benefits of ShoreTel's communications solutions.
"Andrew is a key hire for ShoreTel here in EMEA," said Adrian Hipkiss, managing director of EMEA, ShoreTel. "Andrew is a well-known face in our industry, and I am looking forward to working with him to fulfil the potential of the ShoreTel business in Europe."
"I have watched ShoreTel flourish over the past decade and am looking forward to joining the new management team in EMEA at an exciting time," concludes Andrew Gray.
Dyfrig Jenkins joins Fusion Learning and Development Team
Fusion has announced the appointment of a new Senior Manager for Training and Development. Dyfrig Jenkins will play a key part in leading and delivering a comprehensive, structured and blended development approach across Fusion's three UK sites.
Della Garmory, Associate Director for Fusion HR, said:  "Dyfrig's knowledge and experience will help Fusion to remain creative and effective in people development."
Dyfrig Jenkins, Senior Training Manager at Fusion, added: "It's important that people development is constantly reviewed and aligned to the changing needs of the business. My role is to support all stakeholders across Fusion and BGL Group to ensure customer service and brand goals are delivered through Fusion's people."
---