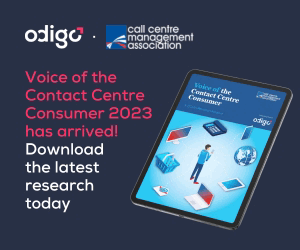 Odigo's CCaaS solution has been fully tested and validated as Google Chrome Enterprise Recommended.
Ensuring Reliability for Clients with Chrome Enterprise Recommended
Google Chrome is the leading global internet browser and many organisations run on Google ChromeOS. As a provider of cloud-based contact centre solutions, Odigo chose to ensure smooth running with ChromeOS and maximum benefits for clients by responsibly embarking on the certification process.
After Testing and Evaluation by Google's technical teams, the Odigo solution has been validated and is now Chrome Enterprise Recommended. Organisations can look forward to an optimal user experience, confident that the solution can be deployed and run smoothly on ChromeOS Devices
User Experience and Key Business Benefits
Earning the Chrome Enterprise Recommended badge guarantees that the solution has been assessed with the technical rigour and seriousness of Google's teams. For Odigo clients and prospects this means multiple benefits:
Limiting the risk of bugs and downtime that can severely impact customer experience.
Increased agent productivity: agents can save up to 3 hours per week in downtime compared to running on a ChromeOS alternative.
Secure remote contact centre teams with optimal performance on Google ChromeOS.
Additional security from ChromeOS (automatic security updates limiting viruses and ransomware).
Easily load Odigo's validated solution to rapidly benefit from seamless customer conversations.
A Continuing Collaboration and Partnership with Google
As a leading CCaaS provider Odigo now takes its place among other top validated CCaaS solutions on the Chrome Enterprise Recommended list. Odigo will continue to work closely with Google's technical teams to optimise its products for ChromeOS and deliver new innovations for outstanding CX.
This blog post has been re-published by kind permission of Odigo – View the
Original Article
For more information about Odigo - visit the
Odigo Website