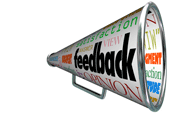 Take part in a survey as part of a study on behalf of Ofcom on Answer Machine Detection Technology.
The study is conducted by Mott MacDonald on behalf of Ofcom as part of a wider Ofcom programme of work to address silent and/or nuisance calls. The work is to help inform future Ofcom thinking and regulation in this area.
The purpose of this survey is to gather the views of stakeholders around the use of Answer Machine Detection (AMD) technology on the benefits but also any issues and concerns.
We are most grateful for any input you can provide to this study which we hope you will agree has important implications for the contact centre industry in the UK.
Published On: 20th Mar 2013 - Last modified: 22nd Mar 2017
Read more about - Archived Content, AMD
---