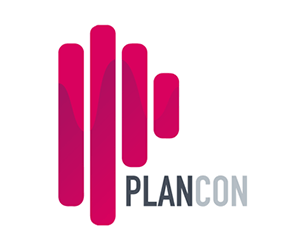 About the Event
PlanCon is designed to provide the inspiration, education, and connections you need to take Contact Centre Planning to the next level, through a mixture of inspiring keynotes, panel discussions, WFM best practices and networking galore. Plan smarter and become a workforce management game-changer at PlanCon, the must-attend WFM Conference for contact centre professionals
About the event
For the second time, injixo launches its successful WFM Conference: The one and only PlanCon – the must-attend event for Contact Centre Professionals and WFM experts. Plan smarter is not only the slogan of the conference but it also reflects our aspiration: to provide you with the tips, insights and best practices you need to skyrocket your workforce management initiatives from forecasting and scheduling to intraday management, agent engagement and ultimately reporting in your contact centre.
Join us on Wednesday 2nd of October at etc. Venues Manchester 11 Portland Street and spend an inspiring, insightful and enlighting day packed with WFM best practices, new ideas and latest industry trends in contact centre planning.
Who should attend
PlanCon (Vol. 2) is 2019's must-attend conference for Contact Centre Professionals and WFM Experts. Whether you're a Planner, Forecaster, Scheduler, Real-time Analyst or Resource Planning leader, there's something for you. The event is designed to provide the inspiration, education, and connections you need to take Contact Centre Planning to the next level, through a mixture of inspiring keynotes, panel discussions and networking galore.
PlanCon is a free event and seats are limited. Be sure to reserve your place now! Please note that this is a conference for Contact Centre Professionals and WFM Experts only and we reserve the right to decline other registrations.
Head's up: Tickets are for free but the insights you gain are priceless! We don't charge for Conference tickets but we do appreciate your fairness and commitment. Cancellations at short notice (less than one week prior to the event) or no-shows will be excluded from all future events.
About the host
PlanCon is an event powered by injixo – an award-winning workforce management platform for contact centres of all sizes. The feature-rich WFM suite helps contact centres optimise and automate their entire workforce management process from start to finish. injixo's simple pay-per-use pricing model enables small and large contact centres alike to experience the full power of professional WFM – with maximum flexibility and cost transparency, ultimate scalability and minimum effort. injixo is a product brand of InVision AG, an internationally operating software company based in Germany and specialising in workforce management and contact centres since 1995.
MEET INDUSTRY THOUGHT LEADERS
Listen to inspiring keynotes brought to you by industry thought leaders and WFM experts from around the world.
PARTICIPATE IN ROUND TABLE SESSIONS
Take part in exciting round tables, exchange planning best practices and discuss new approaches with your peers and industry experts.
LEARN WHAT'S NEW
Learn about the latest WFM best practices from independent industry thought leaders.
CUT THROUGH THE HYPE
Discover the innovative techniques that are really transforming contact centres and workforce management today.
SEE THE FUTURE
Gain valuable insights into the future direction of contact centres and WFM.
EXPAND YOUR NETWORK
Meet fellow professionals and industry experts during the event and in the drinks reception after-party.
GET INSPIRED
Spend a great day with us in a vibrant, modern location, conveniently located in the heart of Manchester.
BENEFIT FROM AN EXCLUSIVE EVENT
The event is exclusively designed for contact centre professionals. Seats are free of charge but limited, register today.
Date and Time
Starting:
Wednesday 2nd October 2019
Date and Time
Starting:
Wednesday 2nd October 2019