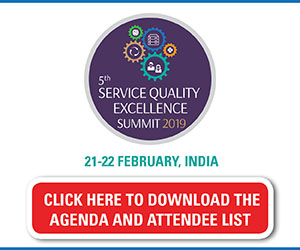 About the Event
Service quality excellence is critical in the success of any business today. Customer service excellence is generally acknowledged as the most critical business success factor because of the high level of competition in the market today. A business with high service quality will meet customer needs whilst remaining economically competitive.
Service and quality are two of the most closely interlinked objectives of any enterprises today. With technology changing so rapidly, customer touchpoints have proliferated immensely. Digitisation, social media and growth of big data and analytics has changed the face of customer relationship management.
Often regarded as the prerequisites for business growth, these objectives require well-structured organisation-wide efforts across all organisational levels. Customers need to be serviced across all channels.
Well-designed service quality efforts can help improve your economic competitiveness, customer satisfaction, and your organisation's bottom line.
Inventicon Business Intelligence is pleased to bring to you the 5th edition of the cutting-edge, well-researched event on Service Quality Excellence, which will give customer experience and service excellence professionals a deeper look into the key issues affecting the design and delivery of a consistent, meaningful, and rewarding customer experience to achieve an ever-growing, profitable, and engaged customer base.
Date and Time
Starting:
Thursday 21st February 2019

Ending:
Friday 22nd February 2019
Date and Time
Starting:
Thursday 21st February 2019

Ending:
Friday 22nd February 2019