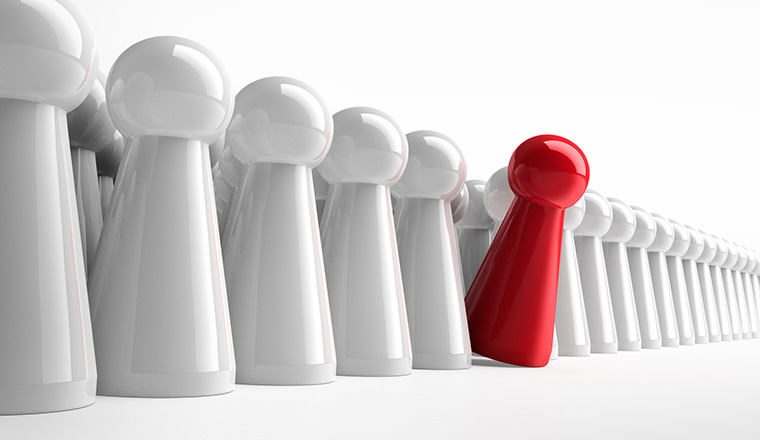 Staff turnover is a fact of life in the business world – one that can be expensive, disruptive and detrimental to team morale, and its true cost is often underestimated. On-boarding and hiring are costly, and gaps in the workforce can result in missed business opportunities and poor service, causing long-term damage to a company's reputation. The smaller the organisation, the larger the overall effect costs like this can have – and the larger the effect on the contact centre when even a single employee leaves.
There's good news, though: Smaller contact centres typically have lower turnover rates than those with more than 500 employees. Their nimble size and limited bureaucracy can also be assets when it comes to turnover-prevention initiatives.
Based on our (NICE) research and our work with contact centres across the globe, we've identified seven ways the small and mid-sized contact centre can limit and learn from employee attrition.
Drive engagement. Study after study shows the benefits of an engaged workforce and, fortunately, contact centres have a wide array of options available to engage their teams. Consider gamification tactics and employee dashboards that help team members set goals and track progress. Coaching, team collaborations and competitions, and ongoing learning opportunities have also been shown to increase employee engagement.
Manage your management. As Victor Lipman noted in Forbes, people leave managers, not companies. Hiring and maintaining excellent leadership requires a lot of work, but it's an investment that pays off. Bring on supervisors who fit well with the company culture and their teams and who will foster a constructive work environment. Ensure that they have the resources to lead, whether that be authority, training or tools.
Accentuate the positive. While the loss of an employee can have many drawbacks, change can also create new opportunities. Use the hiring process to bring on new talent, energy or points of view that can strengthen your team. New employees can also make it easier to implement technology or cultural changes that members of the old guard in a more stagnant organisation might resist.
Track the competition. Keep tabs on what your competitors are doing. While money is a less important factor in turnover than many believe, organisations that offer substantially less pay than their competitors can expect to see more employees leave. Review compensation on an annual basis. If funds are limited, consider introducing perks like casual dress, flexible schedules or free snacks. Culture and work–life balance can be powerful factors in job satisfaction.
Help them grow. Employees are more likely to leave positions where they see no room for growth. For some that may mean opportunities to rise to leadership positions; others may simply seek out changes or a chance to learn within their current role. Either way, empowered employees tend to stick around.
Conduct exit interviews. Whenever possible, have a discussion to understand why an employee is leaving. Some departures are inevitable: for example, a return to education full-time or a cross-country move for family reasons. Many, however, are caused by environmental factors that can be prevented by the employer. Set specific discovery goals and encourage all departing employees to communicate their feelings with a neutral interviewer. Use this to enact real change and ask questions before an employee gives notice.
Look for trends. Review statistics from recent departures. You may find that agents working on a particular team, or handling a particular type of call, tend to leave more than others. By pinpointing problem areas, you can deal with issues where they begin and improve the situation for current and future employees.
Employees at all levels come and go, and it's left to those who are left behind – or just joining the team – to ensure that an organisation continues to function and grow without them. Contact centre leaders who take proactive steps to reduce and learn from turnover are well positioned to create an environment in which valued team members want to stay to learn and grow.
Paul Chance is a senior product marketing manager for NICE Evolve WFM, the leading software solution used by small and mid-sized contact centres to plan and manage the workforce anywhere from the cloud. For more information, visit www.nice.com/websites/evolvewfm
---