Here is a fun game to help your agents get to know each other better.
The 'Through the Key Hole' game requires each agent to bring in photos of their home – in secret. Their colleagues then have to guess which house belongs to which person.
How to play
Step 1 – Agents bring in photos of their home
Ask each agent to bring in 3 photos of their home, specifically –
The front door
The kitchen
One other room in their house
Agents should also be encouraged to place clues in their photos. For example, a dog lover may make sure that their dogs' bowls are visible in the photo of their kitchen. Or a football enthusiast could make sure footballs are visible in the garden through their lounge window.
Step 2 – Pin the photos up on a notice board
Ask a designated team leader – not taking part in the competition – to assign each trio of photographs a letter or number. They can then display the photos anonymously on a notice board in the break-out room or on the contact centre floor.
Step 3 – Agents guess who the houses belong to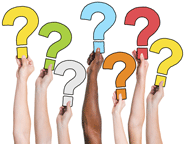 Give every agent (or team) a quiz sheet listing all the letters or numbers attributed to the photos – and ask them to write a name next to each one.
Set a deadline, pick out a prize and let the fun begin!
(If you wanted to make it slightly easier, you could display the names of everyone taking part in the game in a list beside the photos.)
With thanks to the Siniat contact centre in Bristol
Have you played this game before? Will you be trying it in your contact centre?