Do you sometimes feel you are taking on more than you can stomach when it comes to offering great customer service? Alastair Trower's bite-sized chunks of advice should assist in taking the indigestion out of efficient helpdesk management.

Just as there are plenty of people who like to think of themselves as an 'expert' on marketing, so there are many customers – both internal and external – who are all too ready to express a view on how a company's helpdesk or call centre could be better run.
Yet helpdesk and call centre managers must balance the overt need to provide users with a responsive service with the internal drivers of operational efficiency and budgetary constraints. So how can this juggling act be maintained to achieve goals that can, at times, appear to be mutually exclusive?
In this article, I have brought together a series of tips for improving helpdesk performance. When used in combination, I hope they will assist managers in moving towards the 'holy grail' of blended internal and external performance gains.
There is an underlying theme here, however, which might best be summed up as 'don't bite off more than you can chew'. The key to success is to make small changes along the road to service improvement, rather than starting again from scratch and making huge investments in a 'big bang' approach.
Customer relationships often suffer when the latter approach is taken because the organisation becomes heavily focused on implementation and change and so is distracted from the end game, which is the provision of better customer service.
What steps can they take to ensure this doesn't happen? The following guidelines should hopefully prove a useful starting point.
1. Audit your current practices
Before undertaking any improvement activity, examine what you are already doing around the business in terms of providing helpdesk, customer care and other support. Typically there will be a number of teams undertaking similar activities and, chances are, there will be some best practices already in place within the organisation that can be adopted elsewhere.
If, for example, a software company's internal IT support has adopted IT infrastructure library (ITIL) principles, the customer care team may benefit directly from the ITIL approach to incident, problem, change and release management in areas such as product improvement tracking and implementing new product releases to customers.
2. Establish service level management
Put in place some form of service level management by establishing the services provided by your helpdesk or service desk and aligning your IT provision more closely with the broader requirements of the business.
3. Re-evaluate cost
Look at the total cost of provision of service and identify how much each call is costing to resolve. Determine which calls could be resolved quicker and more cheaply. For example, if 20% of calls typically relate to password resets, then explore what you can do to educate the business with regard to remembering passwords. Also, explore a self service approach to resetting passwords.
4. Ensure you have the right mix of staff
In a helpdesk environment, it is often more difficult to train technical experts to adopt good customer service skills. With this in mind, look at employing customer-savvy individuals who can learn the technical aspects of the role.
5. Expand expertise
Identify other areas of the business where similar principles are in place – such as facilities management, finance and HR support -and look to utilise the skills learnt to offer a consistent, high quality, 'one stop shop' solution.
6. Learn from your mistakes
Utilise knowledge management principles to avoid researching the same problem more than once. If a call comes in with an issue that first line support cannot resolve, route it to a second line operative who can undertake research to resolve the problem. That resolution should then be made available as part of the service management application. This way, first line staff can fix future occurrences by isolating the error and accessing the original solution.
7. Don't give up ownership
Best practice dictates that the service desk should typically retain ownership of the relationship with the end user. Even if the problem is resolved by a third party within the business, say, the service desk should follow up and ensure that the issue has been satisfactorily resolved. By giving up ownership, you lose the ability to ensure that the right level of service is being delivered and maintained.
8. Look for interoperability from your technology
In order to make maximum use of your existing investment and at the same time benefit from latest helpdesk functionality, you need to have interoperability. Look, therefore, for technology that is widely available, open standards-based and that is not already out of date.
For instance, if you buy a standard client server application today, this may well prove unnecessarily restrictive in the longer-term. It may be better to look at a .NET or platform-based architecture to provide the necessary flexibility going forward.
9. Consider self service solutions
Used properly, self service solutions can be highly beneficial. They offer effective out-of-hours coverage, allowing an issue to be raised that can be dealt with first thing the following day. In some cases, the knowledge bases can even be accessed by the end user to resolve their own problem.
From a helpdesk management perspective, such coverage can prove enormously cost-effective, typically taking away 20 to 30% of calls to the first line helpdesk – especially in areas like call updates and status checking. This has a positive knock-on impact on staffing levels, releasing personnel to more productive areas of issue resolution.
Having said that, self service is most effective at a low level. It is important to avoid the risks of end-users self-administering highly technical resolutions.
10. Demand more from your technology vendor
As a helpdesk manager, you should demand end-to-end support from your supplier, including technical evaluation support during the buying cycle, and business and process flow support during implementation. All this should be further enhanced later in the process with effective business consultancy, to ensure maximum efficiency and return on the investment.
---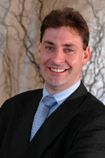 Alastair Trower is product marketing manager at FrontRange Solutions