Alison Mathiebe explains why assisting agents with career planning benefits the call centre.
Clarifying career aspirations is often not a priority for managers
Assisting agents to clarify their career aspirations perhaps does not seem a top priority for busy call centre managers. However, this may be underpinned by concerns such as: Should underperforming agents be reassigned to remove them from front-line customer interaction positions? Does promoting the best call centre agents to team leaders deprive the call centre of star performers and therefore lead to reduced levels of customer service? How can I further motivate my teams? But these issues are all connected and can be managed through a career-development process.
Her heart is not really in it so she doesn't connect with the customers
Let's look at an example: Sarah is a sales and customer service agent in a banking call centre. She has been in the role for a year and handles calls professionally, but she finds the work draining. Sarah follows the standardised call flow but, as her heart is not really in it, she doesn't create much of a spark or connection with customers.
As a consequence, her sales results are ok but she is not one of the high performers. Sarah often sits for a while in ACW (after call work) unnecessarily, as she just needs a break before she can cope with taking another call. She does this regardless of whether there are calls waiting in the queue, and has to be reminded by her team leader to take the next call. Sarah is not too concerned about the customers' wait time or whether calls have been abandoned. Her main focus is doing what she has to, in order to get through the shift.
She is working in a call centre because she requires a steady income
Sarah has a degree in education and has worked casually as a teacher in the past. She would love to work full time as a teacher but in her area there is a long waiting list for permanent teaching positions. She requires a steady income, which is why she is working in a call centre rather than relying on casual, usually sporadic, teaching work.
A training position is coming up in the call centre; should the call centre manager reassign Sarah to this role where she may be a better fit and can use her qualification? I believe the answer should be a resounding YES!
The dilemma with reassigning Sarah is the message that it sends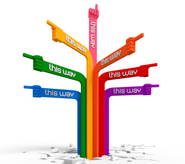 Most call centre professionals would see a problem with this answer: Sarah's team mates and all the other agents in the call centre will say "What about me?" Usually call centre agents are very aware of each other's performance levels. This is due to the visual tallies of progress towards goals on a team whiteboard or centre intranet site, and the impact that poor service has on the team.
In Sarah's case, her hesitance to take calls increases the workload for her team mates, reduces the chance of the team achieving their team targets and increases the call centre's abandonment rate. Therefore the other agents, particularly those that have been performing well, may initially be annoyed by Sarah's move to the training department.
Her promotion (and most agents see any 'off the phones' career move as a promotion – even though it may be a side step where the salary and position rank is similar) does not seem to be based on performance. The dilemma with reassigning someone like Sarah is the message that it sends to the other agents — that it is underperformance rather than hard work that gets you promoted.
This can be alleviated if all agents are given opportunities to learn
This problem can be alleviated if not just the 'Sarahs', but all agents, are in an ongoing learning and development process; where they are given opportunities to learn, develop and build a career.
Assessing an agent's performance results and skills, along with information about what they like doing and what they believe they are best at doing, can help facilitate continual learning and career development, thereby keeping agents within the organisation.
Even if the initial recruitment was right and the agent is a good fit for customer service work, very few can sustain a high level of performance as agents for years on end. Perhaps this is due to the high customer contact volumes.
It's unlikely in a retail setting, for instance, that a customer service representative would be personally solving problems for 80 or more customers every working day. But this is standard for a call centre agent. There is also, of course, the monotony aspect of taking the same call type over a long period.
Over time, agents gain marketable skills that can be used profitably elsewhere
On the plus side, after dealing with so many customers successfully, agents have gained very marketable skills that can be used profitably elsewhere. Rather than have agents resent the call centre for holding them back, the manager can conduct assessments of agents' interests and skills to help assist them with their career planning.
The manager can also use the interests and skills assessment to assess how the agent can add the greatest value to the call centre and organisation. Even if Sarah had been an excellent agent, her interest and skills in education may add more value to the call centre in a role such as training, team leadership or writing web content.
One of the great things about call centres is that the agents usually have quite different backgrounds: some are students, some are graduates, some are customer service professionals, some are career changers, and many of them are working in call centres while waiting for an opening in their chosen field. Within each team, the agents have a wide range of qualifications and work experience, so there are a lot of different skills a call centre manager can draw on.
How can the call centre manager assess an agent's career interests?
In addition to standard performance appraisals, call centre managers can conduct learning and development meetings, perhaps biannually, where they discuss career planning one-to-one with agents. Even if there are already learning and development meetings conducted in your call centre, it is likely that the positive outcomes of these meeting could be improved by making the conversations more open.
Often people are reluctant to disclose their career dreams, so the manager needs to ask frank and usually open-ended questions to learn more of their aspirations and interests.
In his book Shine: Using Brain Science to Get the Best from Your People, Dr Edward M. Hallowell provides a great list of interview questions — The Hallowell Self-Report Job-Fit Scale — that managers use in a structured interview with an employee to establish what a person likes to do most, what the person does best, and how they can add the greatest value to the organisation. This information could then be used as the basis of a learning and development plan process for agents, or to strengthen an existing process, so that skill acquisition is intertwined with career direction and development.
I found such a plan to be a great staff motivator when working as a manager of a government contact centre, where the HR policies of the government department allowed for neither a reward programme nor any real consequences for underperformers. Without a carrot or a stick, I found I could significantly improve the engagement levels of all agents through using the standard learning and development programme. By adapting it to really focus on finding out what career interests my agents had, and then developing their skills, I improved both the quality of calls and their career prospects beyond the call centre.
Discussing career plans is more likely to help than harm the call centre
Call centre managers may be afraid to ask agents frank questions – such as "Do you like your job?" – because they think that the answer may be negative, and if so the agent should change his or her attitude and work harder. The call centre manager may also be trying to reduce a less-than-ideal attrition rate, and so doesn't want agents aspiring to leave their roles.  But asking agents to think about and discuss their career plans is more likely to help rather than harm the call centre. This is because this interest is appreciated by the agents, and happy agents have a positive attitude, work harder and provide better customer service.
Managers may also believe that they would be setting false expectations if they conduct learning and development meetings where they focus on the agents' career aspirations, as there just aren't that many promotional opportunities available. But having an overview of an agent's interests, skills and performance allows a manager to set them up for success in their current role through mentoring, coaching and training. Furthermore, when the agent requires further development, the manager can support the agent in acquiring 'non-call-handling skills' so that they could successfully sidestep to another role within the organisation.
An agent without development opportunities and career direction may feel insecure and powerless, which can lead to negative performance behaviours. This may also occur if the agent is required to improve continually but does not see how this extra effort benefits them.
Conducting learning and development meetings with agents, where their career plans are discussed, enables the manager to reframe the situation so that the agent is excited at the prospect of learning, developing and changing. This process assists the agent to achieve career success, gets enormously more from that agent and helps to improve the call centre's performance.
Alison Mathiebe is the author of "How to Survive (& Thrive) in a Call Centre" – available from Amazon.