Struggling to find the right games for your agents to play whilst working in the call centre?
Here are some games, activities, and contest ideas that we have gathered in response to a question from one of our readers.
Question:
Can you recommend any games I can use in the call centre that will motivate my agents? Ideally, I'm looking for something where the outcomes can be used as part of our rewards scheme.
Answer 1
Courtesy of Tracy Newton-Blows, group HR director at Merchants Group

The first consideration for any manager that wants to enter in to team-focused motivational games operating within a contact centre environment is to ensure they have the budget, time and dedication required to make it a success. Without all three components firmly in place, any company-wide initiative will fail due to a lack of engagement and belief by your staff.
However, when available in abundance – working in collaboration with creativity and imagination – you can visibly see your results, and your staff can be motivated to achieve significantly improved levels of performance.
The use of call centre games has grown and developed from 'Treasure Island', through to enormous versions of 'Snakes and Ladders' leading to the current vogue of Play Station tournaments (where achievement of sales equals time off dialling to play in tournaments league tables and so on).
But to be clear, the term 'games' has come to represent two separate types of team activity: short-term quick bursts of fun and energy as described in Robert Epstein's Big Book of Motivational Games, and long-term engagement strategies that serve to motivate a centre over a pre-determined period of time.
Both types are valid but, in terms of which works best, I find that those work-related, sustainable competitions that are open to all employees are better at ensuring inclusivity and engagement. An appropriate example is a points-winning competition or recognition scheme, which may be termed a 'Championship' or 'League', and which is applicable to either individuals and/or teams.
Relatively easy to design and implement, every individual may automatically be entered in to a programme where all participants can earn points for all applicable centre-specific criteria. Typically these might include attendance, punctuality, call average handling time, realisation of quality targets and mystery shopping scores.
Following an appropriate qualifying period of monitored time – one where tables and positions are diligently updated – the winners may redeem their points for prizes according to their final place in the league. You might, for example, want to badge them as Olympic-style gold, silver and bronze medal winners.
In summary, through the use of games you can engage your staff and get their buy-in. In turn, you and your company will reap benefits in terms of tenure, capability, performance, profitability and engagement.
Answer 2
Courtesy of Helen Powell, telephony operations manager at Barclays Gadbrook Park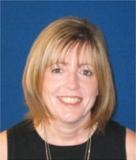 Be wary about using the word 'games' with agents. In trying to motivate them, using such a term might alienate older staff or those who think that call centre work isn't taken seriously enough as it is. Rather, consider team-building exercises like 'Chinese whispers' or 'test your observation' energisers. These highlight wider thinking, teamwork and improve self-awareness.
If you are looking at setting up a reward scheme, something that you may want to consider is a 'product knowledge challenge'.
The objective of this exercise would be to encourage ownership of self-development through working together as a team. Each team is given a product per month/quarter to champion. It is then that particular team's responsibility to up-skill the other teams to the same level of product knowledge through whatever methods get the best results – for example, through quizzes, tests or presentations.
After this, the management team will independently test the knowledge across all the products and teams – by randomly selecting and testing an equal number of staff from each team – at month/quarter end.
Two prizes/rewards might be allocated. The first prize would go to the team that has delivered the most effective product training for the product that is best/most widely understood. The second prize would go to the team that has the overall highest scores on product knowledge across all products.
By distributing two prizes, this will encourage effective delivery of accurate product information. It will also encourage ownership to learn/increase product knowledge.
Answer 3
Courtesy of Chey Garland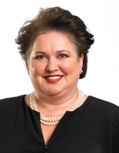 Increasingly, call centre training is becoming far longer in duration, greater in scope and content, and more challenging in terms of the learning approaches and methods used. Therefore training games can not only provide opportunities for introductory 'icebreakers', but also a welcome respite from the main training content while strongly reinforcing those training themes previously introduced and explored.
The games we employ at Garlands are voluntary, yet people are enthusiastic to take part. One such team-building game is used during agent induction – usually towards the end of the very first day of training.
'Light tight' blindfolds are given to each group and a number of plastic pieces of various colours and shapes are handed to participants. Players are informed that there are seven sets of coloured shapes in total and that, without removing their blindfolds, the objective is to identify which one of the set of 35 is missing. The only external help is provided by a referee – someone who is allowed to identify the colour of any piece held up by a player.
Slowly, and often after some initial confusion, most groups make steady progress. They typically develop a verbal code for describing the shapes involved and, when it is realised that the pieces are in colour sets, will identify each colour and shape present. By a process of elimination, the missing piece is revealed.
As well as being great fun to take part in, this game teaches critical team skills: the importance of developing precise and well-honed communications skills, and the need for each individual within the team to play a full part in order for the team to achieve its group task.
Another popular team game is one we use during 'academy' training – the top-up training that each new team receives during its first year of formation.
This is an outdoor activity game that requires each team to cross an imaginary chasm. The only equipment they can use is what is provided. The instructions are precise, and it is only at the end of the game that the purpose is revealed.
Far from having to physically transport all the gear, an easy shortcut is available that only the most patient and attentive teams detect. Again, as well as being hugely enjoyable, the game serves as a reminder that a little knowledge can be dangerous and even lead to complacency and ultimately failure. It also reinforces the importance of working together as a team.