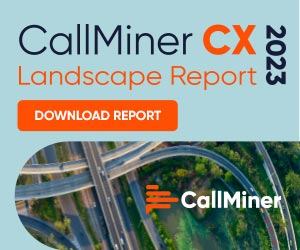 Pushing your call centre team to perform at their highest level can be a challenge – and with so many teams operating remotely, this can be even more difficult.
Managers have struggled to train and coach a distributed team of agents, but with the right strategies, tools and solutions, it's getting easier.
Managing a remote call centre is becoming the norm and knowing how to keep agent performance high can be the differentiator between industry leaders and stragglers.
Keep reading for management tips that can be used with remote call centre teams to keep them running smoothly.
Data-Driven Strategies Get Better Results
Leaving valuable data on the table, unanalyzed and underleveraged is a major mistake that no competent call centre manager should ever make.
For work from home call centre agents, the availability of information when and where it is needed can make a world of difference in their performance.
As customer queries come in at speed, agents can turn to anything from knowledge base intel to customer history and more to make sense of each interaction faster.
Real-time guidance and alerts inform agents of a customer's actual needs in the context of their interaction history, right when such information is most impactful to the conversation.
For managers, data can play a pivotal role as well. Key performance indicators help to reveal whether your team is moving in the right direction or becoming stagnant.
It's important to ensure that the data and metrics you choose to keep up with are actually of use to you for achieving organization-wide objectives. With the right data at hand, you can make more informed decisions about your remote call centre setup.
Listen to Your Team Members and Customers
To truly improve performance among your team members and create a positive employee experience, you must devote some time to simply listening to what they have to say.
Call centres can be grueling environments to work in for agents on the floor. Demands are often fairly high and if incentives are lacking, the potential for agent burnout can be particularly severe.
For agents to continue to brave difficult calls from frustrated customers and keep up with challenging quotas each and every day, they need to feel that their own voices are being heard and that their concerns are not falling on deaf ears.
Providing an outlet for agents' concerns and a way for them to interact with management in a meaningful manner can make it much easier to keep them motivated to do their best work. There are multiple ways to go about doing this, such as:
Creating virtual town hall spaces for ideas to be aired without harsh judgement or repercussions.
Leveraging regular surveys to gauge agent experience and general satisfaction among your team members. These can be made even more powerful by providing a freeform space for employees to submit detailed feedback and suggestions in an anonymous way.
Regular, one on one interactions and meetings that make it easier for agents to voice ideas directly to managers without having to make time in their busy schedule to do so.
Listening to your customers is just as important as lending an ear to your agents. Customers can often contribute the kinds of suggestions that members of your team simply never noticed a need for.
After all, customers are the ones using your products and services themselves on a regular basis. When they make a suggestion, it should be taken seriously.
Suggestions of any sort that come directly from your target audience should be encouraged and acted upon as often as possible.
Use frequent surveys at key stages of the customer journey and after every interaction customers have with your company for best effect.
Oversee, but Grant Autonomy
Keeping all of your remote call centre agents on a relatively short leash may seem a logical choice, but such an approach can easily do more harm than good. Instead, you should aim to train your agents to such a degree that micromanaging becomes completely unnecessary.
Agents who are not afraid to come up with their own solutions to customer problems can often get more done in the same amount of time as those who would constantly need to defer to management for mediation.
Autonomy and competence go hand in hand, though. Incompetent agents given too much autonomy can spell disaster for your brand. Pair this approach with great training, and it should go just fine.
This blog post has been re-published by kind permission of CallMiner – View the
Original Article
For more information about CallMiner - visit the
CallMiner Website