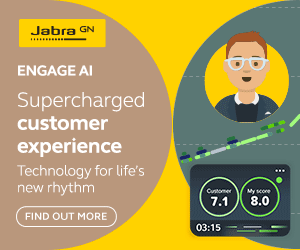 Looking for some tips to improve your customer experience?  During a recent webinar we asked our audience to send in their tips.
1.    Create WOW experiences
Go one step beyond what your customer expects, create a WOW experience above the parity line that they will want to share…  Happy customers are the best advertising you can buy!
Thanks to Steven
2.    Put a smile in your voice
Dazzle customers with kindness and put a smile in your voice. End every call with a 'could I have done more?' attitude.
Thanks to Will
3.    Don't paper over problems
I've recently visited a number of call centres and I would say the biggest issue is that the people are very good at finding workarounds, so many of the problems are papered over.
Thanks to Dave
4.    Record the words that your customers are using
Actually listen to what your customers are saying – in their words – not just what you may usually record for your data collection. Then use that to change your processes.
Thanks to Sharon
5.    Be consistent across all channels
Allow the customer to contact you on multiple media channels (voice, email, webchat, SMS) and respond consistently and sympathetically, i.e. on the same channel.
Thanks to Leon
6.    Focus on product knowledge
Ensure that all staff who have customer contact know your product inside out.
Thanks to Susan
7.    Get out of the contact centre
Get out of the contact centre and visit the customers first hand.
Thanks to Nicola
8.    Happy agents = Happy customers
A really great way to work with agents is to portray it in a way that both the agent and customer are two living creatures that are connected over a telephone line.
Thanks to Boris
9.    Improve information on your website
Take note of what customers are calling for and improve the information available to self-serve, either on your website or in a central resource.
10.    Don't let people get lost in the IVR
Improve the IVR to prevent people from getting "lost".
11.    Put incentives on the Forum
Create an incentivised forum for customers to provide feedback on how they'd like to be served.  Make sure that you actually take the feedback on board and do something with it.
Thanks to Anne
12.    Ask your agents for the issues
Ask the agents what are the biggest issues they have with clients, identify these, analyse and come up with new improved processes or training.
Thanks to Jason
13.    Provide a feedback mechanism for agents
Provide an internal channel for the front-line agents to provide feedback to the rest of the organisation about customer issues.
Thanks to Dave
14.    Re-invigorate your soft-skills programme
Re-evaluate and re-invigorate the soft-skills programme.  Customer expectations change over time.  Is your existing programme still relevant?
Thanks to Julie
15.    Send your advisors on a "Customer Journey"
Send your advisors on a "Customer Journey" through all departments within your business, allow them to picture your customers' experiences.
Thanks to Katy
16.    What does good and bad look like?
Take the time to understand good and bad experiences direct from the customer.  Develop processes and services accordingly.  Don't assume you know!
Thanks to Iain
17.    Engage with other functions of the business
Taking agents through the customer journey helps them to explain transactions and processes in terms that a customer uses.
For example, how many agents know how to use the company's own web self-service portals?  They should know if they want to guide customers to use it.
Thanks to Steve
18.    Ask your agents and customers for ideas
Why not ask your agents and customers for ideas! The wisdom of crowds…
Thanks to Dave
Do you have any tips for improving customer experience?  Please leave your comments in an email to Call Centre Helper