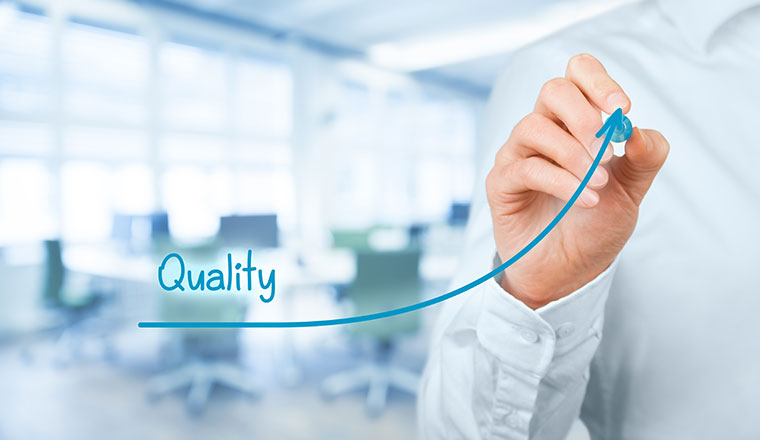 © Jakub Jirsák - Adibe Stock - 111161558
Consultants Ember and speech analytics solutions provider CallMiner are working together to help leading health insurer VitalityHealth maintain its high standards of contact centre service.
Ember has deployed the CallMiner Eureka analytics platform, on a fully managed basis, to provide rich insights into the performance of the insurer's contact centre team.
The managed solution provides detailed analysis of agent performance against core quality metrics, assuring the VitalityHealth team that essential information is being delivered and forming the basis for individual coaching.
Automating Quality Management and Reducing Manual Call Scoring
The solution replaces a time-consuming and labour-intensive manual approach to quality management based on call listening.
Ember and CallMiner provided a proof of concept that demonstrated that a significant proportion of the insurer's existing quality management framework could be effectively automated.
The managed service not only offers more detailed and accurate information, based on analysing all the calls made by each agent, but also frees up resources to focus on reviewing risk-based contacts and delivering agent coaching and development.
A team of Ember analysts and solution experts will remain engaged on the project, building new speech analytics categories to fully automate the quality framework and address VitalityHealth's evolving needs.
Regular reporting, including via a dedicated dashboard, gives VitalityHealth the insight it needs for regulatory assurance and ongoing service improvement.
Accelerating Time to Value
Frank Sherlock, the UK General Manager at CallMiner, sees this managed approach as a highly effective way for customers to benefit from the company's best-in-class technology.
Frank says: "Ember's build, operate and manage model offers a very convenient way of purchasing analytics. With Ember's expertise overseeing the deployment and identifying the key issues to analyse, the time to value for customers is much shorter; and as a managed service, there's lower risk and a lower total cost of ownership. We're excited to be working in this way with Ember."
Ember's Director of Analytics Lee Mostari agrees, saying: "The demand for analytics for quality management keeps growing. Our experienced team can really accelerate time to value, building then fine-tuning the analytics to deliver the insights our clients are seeking, while transferring solution-specific knowledge to the client's own analysts."
Benefiting From Detailed Insights
Simon Evans, Business Performance Director at Vitality, is looking forward to working with the new solution, commenting: "The proof of concept was a real eye-opener for us: it showed the incredibly detailed information we would now have exposure to, which we could then use to improve coaching and individual performance and support our regulatory assurance."
"The fact that all that insight is available at the touch of a button, without having to spend hours listening to calls in a fairly ad hoc way, will be a major benefit: it means from an efficiency perspective, the time can be better spent on more value-adding activities, like coaching our advisors."
To find out more about Ember Group, visit: www.embergroup.co.uk
For further information about Call Miner's speech analytics platform, visit: callminer.com
---