Click here to view the replay
Over 50% of a Customers Experience, is driven by how the Customer feels. Harnessing the use of Customer Emotions is key to driving successful outcomes.
In this webinar we looked at how to identify and use Customer Emotions to your advantage. This will lead to an improved customer experience, higher customer satisfaction and an improvement in employee engagement.
Agenda
Introductions – Rachael Boynton, Call Centre Helper
Colin Shaw, Beyond Philosophy
Fabrice Martin, Clarabridge
Topics to be discussed
Harnessing Customer Emotions
What does an Emotionally Responsive Contact Centre Look Like?
How to measure Customer Emotions
How to get your Advisors to be more Emotionally Intelligent
Using Emotions to drive Outcomes
Reducing Customer Effort
The Use of Technology
Emotion Detection
Customer Analytics
Sentiment Analysis
Voice of the Customer Feedback
Top Tips from the audience
Winning tip – "How we phrase scripts can translate to the customer as 'we don't care'. It's a fine line but empathy is so important from the agent. They have to think (quickly!) what might be the customer's circumstances – how must they feel, and then empowered to adapt the foundation of the script to deliver the information in an empathetic way" thanks to Susannah1
Original Webinar date: January 2019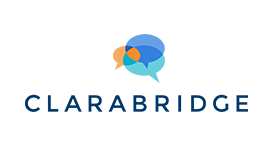 This webinar was brought to you by Call Centre Helper and is sponsored by Clarabridge.
Click here to view the replay.
---