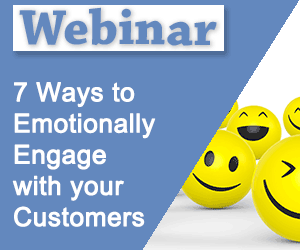 Click here to view the replay
Over 50% of a Customers Experience, is driven by how the Customer feels. Harnessing the use of Customer Emotions is key to driving successful outcomes.
In this webinar we looked at how to identify and use Customer Emotions to your advantage. This will lead to an improved customer experience, higher customer satisfaction and an improvement in employee engagement.
Agenda
Introductions – Rachael Boynton, Call Centre Helper
Colin Shaw, Beyond Philosophy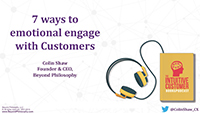 Fabrice Martin, Clarabridge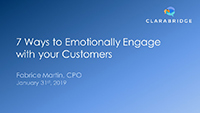 Topics to be discussed
Harnessing Customer Emotions
What does an Emotionally Responsive Contact Centre Look Like?
How to measure Customer Emotions
How to get your Advisors to be more Emotionally Intelligent
Using Emotions to drive Outcomes
Reducing Customer Effort
The Use of Technology
Emotion Detection
Customer Analytics
Sentiment Analysis
Voice of the Customer Feedback
Top Tips from the audience
Winning tip – "How we phrase scripts can translate to the customer as 'we don't care'. It's a fine line but empathy is so important from the agent. They have to think (quickly!) what might be the customer's circumstances – how must they feel, and then empowered to adapt the foundation of the script to deliver the information in an empathetic way" thanks to Susannah1
What did you like best about the webinar?
There was so much information and very well explained.
It was full of very useful information. Often I find that these type of webinars are very vague and trying to sell. This was pure education and full of real life suggestions. i also really love the chat room, the polls, being able to see you all. Superbly done!
Very interesting topic that kept my attention.
Concise information and targeted to the specific topic
It's packed with great insight and learnings about engaging with customers emotions
Clear, concise message. Slides looked great.
Presenters and their pragmatic insightful approach
Great information and speakers were clear and informative
Learning how companies should get in touch with their customers emotions to drive loyalty.
The quality of both speakers – they provided really useful content and are clearly experts in their fields!
Knowledge of the speakers
Chance to hear current thinking on customer emotional intelligence
The flow…understanding Peak-End
Over all it was good information , mainly confirming that our approach has been affective
Excellent speakers with first class pace of delivery
All the information provided in the powerpoint.
Very organized. Pointed solutions. Practical examples.
"Presentation of content was great – Fabrice – really enjoyed your messages
Slides were succinct – and like the option to copy the slides (easier than trying to type the key messages)"
I was being approached about customer issues via Skype as the webinar was going on. I was able to pull some direct knowledge and apply it to the situation in real-time. Very organized and nicely presented. Very well done!
It was very informative. It's always nice to learn ways to better connect with customer's and provide the best experience possible.
It was really straightforward, the graphics and pictures . I liked the way they pointed out with examples some of the topics.
Actionable
very interesting topics and very well explained, engaging conversation
Easy to Access and interesting content
Timing, planing,point of view, understanding clearly
It was very informative and easily to understand. I loved that I could screenshot different facts to share with my team.
Information emphasizing need to know specific emotions the org is trying to evoke in its customers and why.
Original Webinar date: January 2019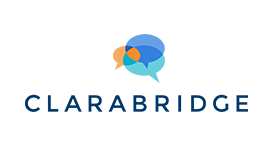 This webinar was brought to you by Call Centre Helper and is sponsored by Clarabridge.
Click here to view the replay.
---