Webinar Date
- Tuesday 4th June 2019 at 14:00pm UK time
Click here to register
Perhaps you find digital channels to be more cost-effective or you just want to know how to redirect call volumes during busy periods. Whatever your reasoning may be, there are resource management benefits in knowing how to move customers from one channel to another.
In this webinar, we'll provide you with expert techniques of how you can move customers from the phone channel to digital channels, such as live chat, without harming their overall experience.
And as it will be an interactive webinar, you will also have the opportunity to share tips and ask questions of the audience and other attendees. We run an interactive chat room in parallel with the webinar.
Panellists

Martin Hill-Wilson
Brainfood Extra

Sadam Iqbal
West

Rachael Boynton
Call Centre Helper
Topics to be discussed
Channel shifting
Digital customer service
Resource management
Reducing contact volumes
The customer experience
Top tips from the audience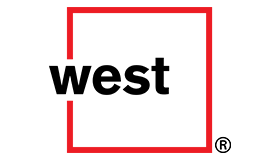 This webinar is brought to you by Call Centre Helper and is sponsored by WestUC.
You won't want to miss this exciting webinar.


Click here to register
This webinar is held at 14:00pm UK time, 15:00pm in Paris, 15:00pm in South Africa and 9:00am in New York. A replay facility will also be available.
If you are attending one of our webinars for the first time, we suggest you arrive 10 minutes early to allow for the software to download successfully.
---