One of the biggest gripes that customers have is that they receive inconsistent service across different channels.
Common gripes include – repeating security, poor handover between channels, bad escalations, repeat call and a growing sense of frustration. It's no wonder that this spills over to rants on social media and poor online reviews.
In this webinar we look at practical steps that you can take to deliver a consistent customer experience.
Topics Discussed
Joining up voice and digital channels
Creating a single view of the customer
How to design seamless transfers between channels
Easily moving from the web site to the contact centre
Reducing Repeat Contacts
Delivering great Customer Experience on Mobile Devices
Where to use (and not use) self-service
The use of Technology
Top Tips from the Audience
Panellists

Martin Hill-Wilson
Brainfood Extra

Gamal Lear
NewVoiceMedia

Jonty Pearce
Call Centre Helper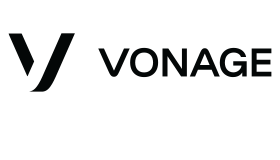 This webinar was brought to you by Call Centre Helper and is sponsored by Vonage