Supporting advisors to have conversations that create happy customers is the fundamental duty of the contact centre.
Customer Satisfaction (CSat) is our key indicator of how well we are doing just that. But, how can we keep pushing that metric score higher and higher.
Well we're here to help, with two presentations from leading industry experts, who shared all the advice you need to bring smiles to your customers' faces.
Agenda
Introductions – Rachael Trickey, Call Centre Helper
Richard Kimber, Comotion Consulting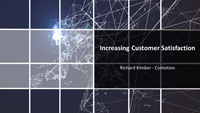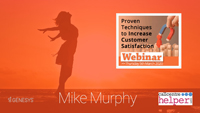 Webinar Timeline
0:14: Introductions – Rachael Trickey, Call Centre Helper
3:15: Richard Kimber, Comotion Consulting Presentation
11:29: Poll with results from the audience. Asking "How do You Currently Measure Customer Satisfaction?"
27:21: Take-aways from Richard's presentation
28:17: Quiz
32:30: Top Tips, Opinions and Questions from the audience
37:17: Mike Murphy, Genesys Presentation
54:45: Take-aways from Mike's presentation
55:32: Top Tips, Opinions and Questions from the audience
58:48: Winning Tip
Topics Discussed
How to support advisors to deliver great conversations
Getting more from you CSat scores
The keys to managing and exceeding customer expectations
Key tips to develop an improved customer experience
The tools that can help to satisfy the modern customer
Top tips from the audience
Winning tip – "Set up reporting to automatically send Customer Effort Scores or CSAT scores coupled with customer comments directly to agents every morning so they can follow up with customers that still have questions or had an unsatisfactory experience." thanks to Erin7
Original Webinar date: 5th March 2020
Panellists

Richard Kimber
Comotion Consulting

Mike Murphy
Genesys

Rachael Trickey
Call Centre Helper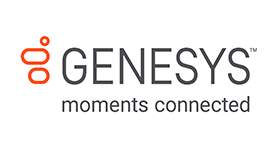 This webinar was brought to you by Call Centre Helper and is sponsored by Genesys