Webinar Date
- Thursday 18th June 2020 at 14:00pm UK time
Click here to register
Exceeding customer expectations is a great concept. But, with expectations rising, it is becoming trickier to actually achieve.
That does not mean that it is impossible though. There are things that we can do to bring this old concept to life in the modern contact centre and stand out from the crowd.
In this webinar, we will take a look at how we can make small improvements to how we manage our people, processes and technology to exceed customer expectations and create happy customers.
And as it will be an interactive webinar, you will also have the opportunity to share tips and ask questions of the panellists and other attendees. We run an interactive chat room in parallel with the webinar.
Panellists

Christopher Brooks
Clientship

Phil Davitt
Vonage

Rachael Trickey
Call Centre Helper
Topics to be discussed
What are the expectations of your customers?
The simple keys to managing customer expectations
Where should you spend your time in trying to exceed expectations?
How are leading companies exceeding customer expectations?
The new technology innovations that will help you to stand out from the crowd
Top tips from the audience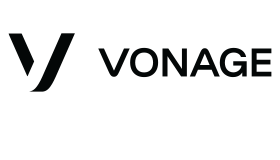 This webinar is brought to you by Call Centre Helper and is sponsored by Vonage.
You won't want to miss this exciting webinar.


Click here to register
This webinar is held at 14:00pm UK time, 15:00pm in Paris, 15:00pm in South Africa and 9:00am in New York. A replay facility will also be available.
If you are attending one of our webinars for the first time, we suggest you arrive 10 minutes early to allow for the software to download successfully.
---