Webinar: How Is Customer Behaviour Changing?
---
Webinar Date
- Thursday 1st October 2020 at 14:00pm UK time
Click here to register
Knowing how customers behave, enables the contact centre to provide them with a better experience, which also improves company outcomes.
The trouble is that customer behaviour is changing. But how?
We will answer just that question in this webinar, while also sharing a number of techniques that will enable you to use customer behaviour to the advantage of your contact centre.
And as it will be an interactive webinar, you will also have the opportunity to share tips and ask questions of the panellists and other attendees. We run an interactive chat room in parallel with the webinar.
Panellists

Peter Massey
Budd

Koby Amedume
NICE inContact

Rachael Trickey
Call Centre Helper
Topics to be discussed
Why is understanding customer behaviour important?
The ways in which customer behaviour is changing
Applying behavioural science to the contact centre
How to analyse customer behaviour in your contact centre
The benefits to understanding behavioural trends
Top tips from the audience
---
Speaker Biographies
Peter Massey | Budd
Serial entrepreneur & keynote speaker with significant alumni and businesses in the "customer"​ space. Experienced non-exec and looking for another non-exec role.
Experienced presenter, chair, facilitator, author, awards judge.
Chair of the UK's Chief Customer Officer Forum of leading client experts, sharing best practice, now in its 13th year.
Full time role is managing director of Budd. Expert in customer experience and operations, for growth, sales and service. Implementing Amazon's "The Best Service Is No Service"​ philosophy as written up by colleagues Bill and David.
Connect with Peter on Social Media:
Linkedin
|
Twitter
Koby Amedume | NICE inContact
Exceptionally focused marketing director and leader with considerable experience across UK, EMEA, APAC and LATAM. Expert across a wide range of marketing disciplines (from Digital Marketing, Demand Gen, Analyst and Media Relations). Action orientated with a strong reputation for delivering results and building high performing teams. Skilled in creating effective metrics driven marketing strategy, customer acquisition, media communications & marketing programmes to drive revenue.
Creative and enjoys working in a fast-paced dynamic environment with proven ability in leading collaborative efforts across a diverse range of stakeholders. Over 20 years of expertise in B2B & B2C across the full marketing mix including Marketing Automation (Marketo), digital and social platforms. Built and led multi skilled and performance driven marketing functions in both start up, growth phase and corporate enterprise.
Connect with Koby on Social Media:
Linkedin
|
Twitter
---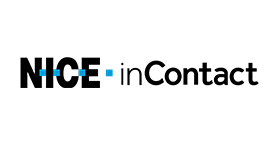 This webinar is brought to you by Call Centre Helper and is sponsored by NICE inContact.
You won't want to miss this exciting webinar.


Click here to register
This webinar is held at 14:00pm UK time, 15:00pm in Paris, 15:00pm in South Africa and 9:00am in New York. A replay facility will also be available.
If you are attending one of our webinars for the first time, we suggest you arrive 10 minutes early to allow for the software to download successfully.
---