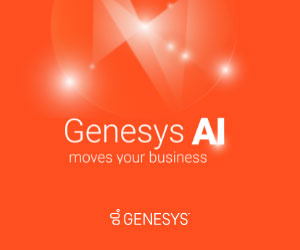 The contact centre is so often the point of make or break for the customer experience.
So how can we ensure that we "make it", more than we "break it"?
In this webinar, we show you how some of the best contact centres have helped to transform customer experience and create more happy customers, for the benefit of the entire organization.
Agenda
Introductions – Rachael Trickey, Call Centre Helper
Gavin Scott, Customer Service Expert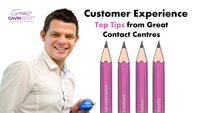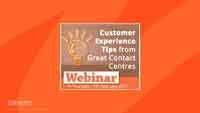 Topics Discussed
How great contact centres improve customer experience
Ideas that you can easily implement
Tips for replicating best practices
Which areas should you be looking at to improve customer experience?
How to best adapt your people, processes and technologies
Top tips from the audience
Winning tip – "We see our customers as invited guests to a party, and we are the hosts. It's our job everyday to make every important aspect of the customer experience a little better!" thanks to Emily10
Original Webinar date: 11th February 2021
Webinar Timeline
0:12: Introductions – Rachael Trickey, Call Centre Helper
4:08: Gavin Scott, Customer Service Expert Presentation
17:25: Poll with results from the audience. Asking "We Make an Effort to Keep Our Team Visually Engaged…"
18:35: Top Tips, Opinions and Questions from the audience
23:07: Gavin Scott, Customer Service Expert Presentation
33:55: Take-aways from Gavin's presentation
35:11: Quiz
39:21: Mike Murphy, Genesys Presentation
52:48: Take-aways from Mike's presentation
53:27: Top Tips, Opinions and Questions from the audience
1:00:12: Winning Tip
Panellists

Gavin Scott
Customer Service Expert

Mike Murphy
Genesys

Rachael Trickey
Call Centre Helper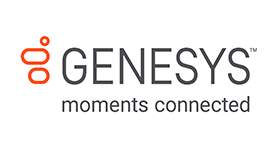 This webinar was brought to you by Call Centre Helper and is sponsored by Genesys