Webinar Date
- Thursday 11th February 2021 at 14:00pm UK time
Click here to register
The contact centre is so often the point of make or break for the customer experience.
So how can we ensure that we "make it", more than we "break it"?
In this webinar, we show you how some of the best contact centres have helped to transform customer experience and create more happy customers, for the benefit of the entire organization.
And as it will be an interactive webinar, you will also have the opportunity to share tips and ask questions of the panellists and other attendees. We run an interactive chat room in parallel with the webinar.
Panellists

Gavin Scott
Customer Service Expert

Mike Murphy
Genesys

Rachael Trickey
Call Centre Helper
What You Will Learn
Key Topics:
How great contact centres improve customer experience
Ideas that you can easily implement
Tips for replicating best practices
Which areas should you be looking at to improve customer experience?
How to best adapt your people, processes and technologies
Top tips from the audience
---
Speaker Biographies
Gavin Scott | Customer Service Expert
After working for many years, in different contact centre roles, Gavin now works as a professional speaker, facilitator and training consultant.
Gavin is experienced at delivering high energy, highly engaging conferences to audiences up to 300 delegates, covering subjects including customer service, sales and leadership development.
Currently working as Company Director at Loaf Training, Gavin designs training programmes designed to equip your team with the right skills, tools and mindset to deliver a great customer experience every time.
Connect with Gavin on Social Media:
Linkedin
|
Twitter
Mike Murphy | Genesys
Experienced, trusted sales professional with a deliberate focus on customer experience. Passionate about delivering on the improvement promise for my customer. For me, success breeds success that paved my way to a 30+ year sales career across just three employers.
I'd be delighted to engage, if like me you want to bring success to life within your customer experience operations.
Connect with Mike on Social Media:
Linkedin
|
Twitter
---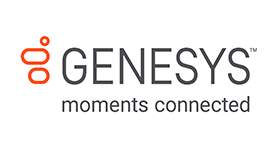 This webinar is brought to you by Call Centre Helper and is sponsored by Genesys.
You won't want to miss this exciting webinar.


Click here to register
This webinar is held at 14:00pm UK time, 15:00pm in Paris, 16:00pm in South Africa and 9:00am in New York. A replay facility will also be available.
If you are attending one of our webinars for the first time, we suggest you arrive 10 minutes early to allow for the software to download successfully.
---
---