Webinar: 5 Customer Experience Strategies You NEED to Try
---
Webinar Date
- Thursday 21st November 2019 at 14:00pm UK time
Click here to register
Do you want your customer's to say "wow!"? Yes, of course you do!
But, what changes can you make to the customer experience to add that wow factor?
In this webinar, we take you through all the latest thinking of how to improve the customer experience, highlighting the little things you can do that will make a big difference.
And as it will be an interactive webinar, you will also have the opportunity to share tips and ask questions of the audience and other attendees. We run an interactive chat room in parallel with the webinar.
Panellists

John Aves
cp2experience

Jim Freeze
Interactions LLC

Charlie Mitchell
Call Centre Helper
Topics to be discussed
The new expectations of customers and how to meet them
Where to spot areas for improvement
Fresh ways of optimising the customer journey
The new rules of customer loyalty
---
Speaker Biographies
John Aves | cp2experience
John Aves has worked in the UK and internationally to help clients improve their customer experience in ways that drive profitable growth. We know that organisations which put customers and their people at the heart of their business outperform the competition. These enlightened companies create better places to buy for customers, better places to work for employees and better places to invest for shareholders.
Connect with John on Social Media:
Linkedin
|
Website
Jim Freeze | Interactions LLC
As Chief Marketing Officer, Jim focuses on brand strategy and awareness, thought leadership, product marketing, demand generation, creative services, and public and analyst relations. Jim brings more than 25 years of experience leading marketing teams at Fortune 1000 and other enterprise technology companies, a history which includes proven success in all aspects of marketing, sales and business development. Most recently, Jim served as the Chief Marketing Officer at Aspect Software, where he was responsible for all aspects of global marketing, including product management, product marketing, branding, advertising, customer experience, and demand generation programs.
Connect with Jim on Social Media:
Linkedin
|
Twitter
---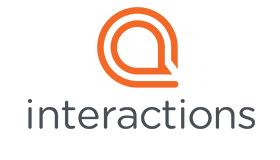 This webinar is brought to you by Call Centre Helper and is sponsored by Interactions.
You won't want to miss this exciting webinar.


Click here to register
This webinar is held at 14:00pm UK time, 15:00pm in Paris, 16:00pm in South Africa and 9:00am in New York. A replay facility will also be available.
If you are attending one of our webinars for the first time, we suggest you arrive 10 minutes early to allow for the software to download successfully.
---