Webinar Date
- Thursday 21st November 2019 at 14:00pm UK time
Click here to register
There are numerous statistics out there which show how much more valuable it is to retain customers in comparison with onboarding new customers.
In the contact centre, forward thinking organisations will offer countdown promotions or even shift customers who are set to renew onto the telephone to have a "human" conversation. But, what more can we do?
In this webinar, we assess the latest thinking in terms of retaining customers by examining key changes you can make to optimise the customer journey.
And as it will be an interactive webinar, you will also have the opportunity to share tips and ask questions of the audience and other attendees. We run an interactive chat room in parallel with the webinar.
Panellists

John Aves
cp2experience

Guest speaker
to be confirmed

Charlie Mitchell
Call Centre Helper
Topics to be discussed
Assessing customer churn
Predicting customer behaviour
Journey mapping
Removing customer effort
Artificial Intelligence
The role of technology
Top tips from the audience
Don't miss this webinar!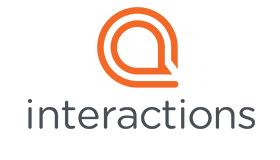 This webinar is brought to you by Call Centre Helper and is sponsored by Interactions.
You won't want to miss this exciting webinar.


Click here to register
This webinar is held at 14:00pm UK time, 15:00pm in Paris, 16:00pm in South Africa and 9:00am in New York. A replay facility will also be available.
If you are attending one of our webinars for the first time, we suggest you arrive 10 minutes early to allow for the software to download successfully.
---