"The Only Constant in Life is Change"
Contact centres are changing all the time. New customers, new staff, new ideas, new challenges and new channels.
So how do we manage change in the contact centre? How do we 'move the dial' on Customer Service? How do we bring our teams and our advisors on board?
Tune in to our exciting webinar to find out.
Agenda
Introductions – Jonty Pearce, Call Centre Helper
John Aves, cp2experience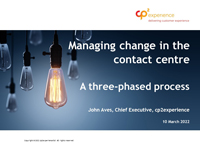 Richard Brimble, UNDERSTANDING & LEARNING LTD
Frank Sherlock, CallMiner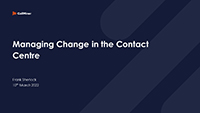 Topics Discussed
Managing Change in the Contact Centre
Implementing New Strategies
Bringing in New Ideas
Bringing in New Channels
Bringing in a New Vision
Overcoming Barriers to Change
Turning Sceptics into Advocates
How Other Companies Have Successfully Manged Change
Top tips from the audience
Winning tip – "When it comes to effective change communication, always start with finding the two 'why?' answers –
The first one isn't why change – it's why are your people here in the first place? What is the shared ethic or commitment your teams have? what is your vision and value which brings people together?
Once you can answer this, link it to the second 'Why?' – which is why change? what does this change do to achieve the first? " thanks to PhilQuickenden1
Original Webinar date: 10th March 2022
Panellists

Richard Brimble
UNDERSTANDING & LEARNING LTD

John Aves
cp2experience

Frank Sherlock
CallMiner

Jonty Pearce
Call Centre Helper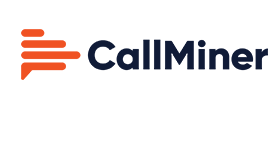 This webinar was brought to you by Call Centre Helper and is sponsored by CallMiner