During "Webinar Week" we will be holding a daily webinar on hot contact centre topics.
How do you get the best out of forecasting, scheduling and resource planning?
In this Master-Class webinar, we will be sharing a best practices in resource planning. It will cover some quick wins as well as an in-depth run through of key areas.
Wednesday 13th May 2015
Panellists
• John Frehse – Core Practice
• Dean Couchman – injixo
• Chris Dealy – injixo
• Jonty Pearce – Call Centre Helper
Topics discussed
• Quick wins
• Call arrival patterns
• What is the best service level?
• Shift patterns
• Getting agents to buy in to scheduling
• Building flexibility into the schedule
• Overtime Vs Overstaffing
• Dealing with vacation requests
• The role of technology
• Top tips from the audience
Sponsored by Injixo.
This webinar is held at:
•
• 2pm in Paris
• 2pm in South Africa
• 8am in New York
Topics Discussed
Quick wins
Call arrival patterns
What is the best service level?
Shift patterns
Getting agents to buy in to scheduling
Building flexibility into the schedule
Overtime Vs Overstaffing
Dealing with vacation requests
The role of technology
Top tips from the audience
Panellists

John Frehse
Core Practice

Dean Couchman
injixo

Chris Dealy
injixo

Jonty Pearce
Call Centre Helper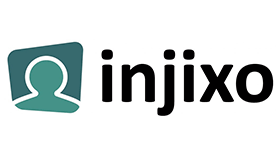 This webinar was brought to you by Call Centre Helper and is sponsored by injixo