We define what a CRM (Customer Relationship Management) system is and how its feature can improve contact centre performance.
CRM Definition
A Customer Relationship Management (CRM) system is a customer database which helps with contact management, sales management, and productivity.
The primary goal of CRM systems is to integrate and automate sales, marketing, and customer support. Without a robust CRM system, customer details and interactions can get lost, calls are not followed up promptly and prioritising customers can be a matter of guesswork.
As the customer has become more connected, the focus on 'customer relationship management' has transitioned and also become a strategy to customer engagement.
The CRM is no longer just a database of information, it now needs to meet the needs of a customer who is wanting to connect with a business across multiple channels. It also needs to be able to provide relevant and up-to-date information to all departments.
How Does a Customer Relationship Management (CRM) System Work?
A good CRM system will be integrated into your ACD, and when the customer calls and the number is recognised it will "screen pop" the customer's details and previous history.
As well as basic contact information, a CRM system should also be able to present a unified screen that has all the relevant information – including a complete history of all your transactions with that customer.
Take, for example, a citizen calling into a council to check on council tax payments and to report a missed bin collection.
The example below shows a fully customisable screen that has brought up full contact details, a list of previous transactions, flags as to whether the caller has any disabilities (e.g. hard of hearing or wheelchair bound), and whether or not they have any outstanding council tax payments. It also displays an interactive map that shows you where they live and the surrounding area.
From this screen, the agent can see that there is an outstanding payment on the account, and can securely take payment over the phone or transfer the customer to an automated voice payment system or send them to the self-service web portal for payment.
As the customer also wishes to report a missed bin collection, this can be handled at the same time from the same screen without having to log in to a separate application.
The agent clicks on the report button, which, after answering a couple of questions, initiates an automated workflow that manages the case to resolution.
Key Features of a Customer Relationship Management (CRM) System
User Friendly and Intuitive
Some CRM systems have a single interface for all users with endless tabs, menus and dashboards. This often results in a high level of complexity and different departments within the business struggling to efficiently reach the data that they require.
Choosing a CRM with an intuitive and user-friendly interface, that can be changed to suit different departments or teams, can help your system adapt to suit departmental processes and business workflows.
A 360° View of the Customer
Your CRM system should be integrated with the contact centre, so that your customer service agents benefit from a 360° view of the customer.
Fully customisable user dashboards can provide a single unified view of information from case and line of business applications.
The dashboard can also be tailored to highlight or flag key bits of information to the agent. For example, if the customer is hard of hearing or is behind on payments.
Also make sure your contact centre system integrates with major applications.
Mobile Application
A CRM system with a mobile application to enable mobile working can minimise trips into the office to update data.
Intuitive Task Wizard Workflow Design Engine
An intuitive task wizard workflow design engine can provide the contact centre with total ownership and customisation of workflows.
This can allow contact centre managers to design workflows once and then use them multiple times.
Customer Self-Service Portal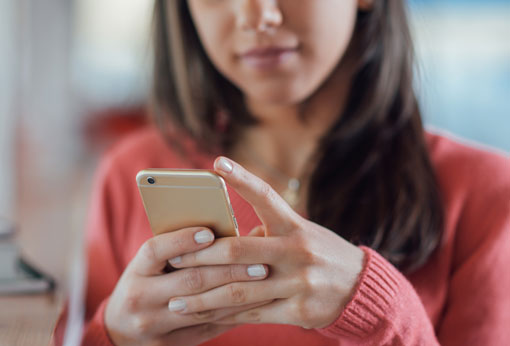 A customer self-service portal with integration into the CRM workflows can enable a shift away from more expensive channels towards self-service. For example, from "face to face", to telephone, to online.
This can help reduce costs, improve agent productivity and reduce the re-keying of information.
Flexibility and Customisation
The CRM system needs to include a level of flexibility so it can be tailored around your business and can be customised to work the way you want it to.
Although many providers say they offer this level of customisation, this often means that the project will incur higher costs through third-party customisation, resulting in a complex and expensive CRM implementation.
A key requirement therefore is to procure a solution from a supplier who can customise it as part of the project and within budget.
Integration With All Back-Office Systems
If the CRM is to be used as a customer-centric tool for use across the entire business, integration with existing back-office systems, such as accounts, marketing, support and ERP, will also be a key requirement.
Ensure the CRM solution can integrate with existing systems easily and does not include outsourcing or extra consultancy as part of the implementation.
Which Areas of the Contact Centre Can a Customer Relationship Management (CRM) System Help to Improve?
Customer Service Can Become a Key Competitive Differentiator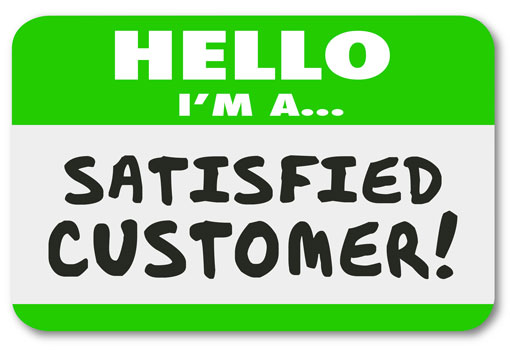 There has been an increased emphasis over the last few years on improving the experience customers are getting when engaging with a contact centre.
One of the drivers for this has been feedback from customers that their needs are not being met:
84% of consumers are frustrated when the agent does not have the right information
73% of adults aged 18–24 say that "valuing my time" is the most important thing in providing good customer experience
64% of people say that the customer experience is more important than price in their choice of brands
A CRM system can help an organisation provide great customer experience as a key competitive differentiator, drive customer retention and have a direct impact on profits.
A CRM Can Help Improve Customer Experience and the system often improves performance across the customer journey.
Increased Customer Retention
Improving the customer experience with a CRM system can lead to increased customer retention.
Access to a Full Digital History Can Help Track Performance Against SLAs
Having access to a full digital history can allow a contact centre to easily track performance against SLAs.
Agents Won't Have to Toggle Between Multiple Screens to Find Information
If you can give agents a single sign-on experience they won't need to toggle between multiple screens to find the information they need when talking to customers.
A simpler process can also give agents more confidence, allowing them to focus more on building professional rapport.
Simplifying the Process of Dealing with Multichannel Requests
A CRM system can help to simplify the action of dealing with multichannel requests.
This can allow the agent to focus their energy on dealing with the actual issue at hand, and therefore enhance the customer's experience.
What to Watch Out For With a Customer Relationship Management (CRM) System
Re-Keying Information
Make sure your CRM can pull and push information from other internal systems.
This will enable a "single version of the truth" and minimise re-keying of information.
Needing a Consultant's Support Every Time You Require a Change
Workflows should be intuitive enough to allow internal users to create and edit them where necessary.
Avoid systems where you need to get a consultant in every time you need to make a change.
Solutions That Don't Integrate Properly Across the Contact Centre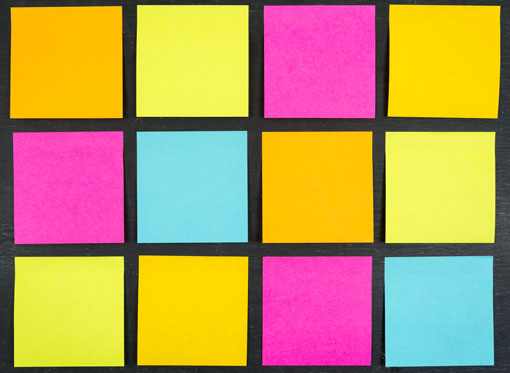 Find a supplier that has omnichannel capability and has solutions that work across the contact centre.
This should mean tighter integration between the applications and is likely to lead to improved productivity and cost savings.
Lack of Channel Shift Ability
Buy a CRM that has the ability to drive channel shift by moving from "face to face" to "telephone" to self-service web portal.
This allow contact centre agents to focus on the more complex or high-value calls.
Systems That Don't Have "Out of the Box" Integration
In the past, organisations have failed to reap the benefits from their investment in CRM systems because they have failed to integrate the systems with other enterprise systems or business processes or, in many cases, both.
Cloud-based systems have removed both the big capital investment costs and the integration issues, so the key thing is to choose a system that provides out-of-the-box integration.
Overlooking the Need for Employee Training
When implementing new systems, it's important to manage employee training and uptake.
To add maximum value to the business, employees need to be engaged with the new software or system; they need to know how to use it and the benefits it will bring to business and importantly to them as individuals.
How Much Should I Budget For a Customer Relationship Management (CRM) System?
Overall, you should expect to spend between £4,000 and £6,000 per month on a good software as a service (SaaS) CRM system for a 100-seat contact centre.
Break Down the Investment Into Five Core Components
The easiest way to get an idea of the cost is to break down the investment by five core components:
Software
Hardware
Customisation
Training
Support
Doing this can make the costs easier to understand and manage.
Monthly Subscriptions Allow Businesses to Scale Up or Down
One of the benefits of cloud-based CRM systems is that they allow a business to pay a monthly subscription rather than relying on large up-front investments.
It also gives businesses the opportunity to scale up or down as necessary, adding or removing features as the business changes or grows.
With thanks to: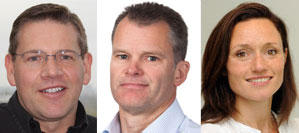 David Bennie at Netcall
David Ford at Magnetic North
Susannah Richardson at mplsystems