We spoke to leaders in the CRM industry to find out what is on – and over – the horizon for CRM systems.
What can we expect to see in the next five years?
1. Social media gets mapped into the customer view
Many social listening tools exist on the market, but the change over the next five years will be the increased range of native tools within CRM. This means that a customer's record can be matched and appended with their social profiles and updates.
This will provide powerful indicators of satisfaction, better mapping of customer journeys and better use of advocates and influencers.
Of course, all this extra data will need to be managed in accordance with data protection laws. But whose? Increasingly, countries are demanding that the personal data of their citizens is held securely on servers based in that country.
It is likely that many business will need to create more data protection and legal roles to keep up with the potential changes and administration.
With thanks to Debbie Scott, Marketing and Research Consultant at SeeLogic CRM
2. Cognitive CRM streamlines up-selling
Today's digitally savvy consumers have high expectations of customer services.
In an ideal world, agents could open a dashboard that includes all customer information in a digestible format that enables them to answer queries and personalise the interaction.
Cognitive CRM could boost customer satisfaction and also reduce the burden on contact centre agents, enabling them to focus on more complex customer enquiries that require human decision making.
For example, if a consumer gets in touch with their mobile phone provider to increase a data allowance, the cognitive CRM system will automatically recognise whether a contract is about to expire and recommend a suitable offer.
With thanks to Debbie Nolan, Business Development Director of CRM Solutions at Arvato
3. AI makes inroads on understanding disposition
There's a growing uptake of Artificial Intelligence and Cognitive Solutions that use machine learning to determine true intent and deliver exceptional answer accuracy – essentially understanding what people mean, not just what they say. We'll see these tools develop to offer even more predictive insight to contact centres.
One of the most useful tools on the horizon is the ability to monitor hot issues in real time, which will warn agents of escalating issues by identifying abnormal trends.
This could give agents a vital heads-up on when call volumes are likely to peak, so they can have the answers to hand.
With thanks to Heather Richards, CEO of Transversal
4. Systems get a holistic view of data
CRM systems are only as useful as the information you put into them. With most CRM users procrastinating when updating the system (if they do it at all), leads are often left to go cold or unhappy customers left disengaged. Business automation software, like Parker Software's ThinkAutomation, can automate CRM system updates without employee input, freeing up time for action rather than admin.
Automation software can transform your CRM system from a simple database to a functioning tool which improves customer satisfaction, generates sales and increases staff morale. This software can automate processes such as setting up new customer profiles triggered from online sales, updating customer contact details from web-form data, or even creating CRM leads using the sentiment scores from inbound messages.
We are already beginning to see an increased use of CRM-related business process automation. Companies are finding increasingly intelligent ways of integrating CRM data with existing applications to optimise the overall customer experience. Whether this is connecting a CRM with live chat software to monitor customer satisfaction and trigger follow-up calls, or connecting it with reverse IP look-up technology to automatically connect sales teams with website leads, it's clear that automation is the key to maximising the value of CRM systems in the future.
With business automation software already on the horizon for many CRM system users, the question arises: what is next? Automation software is laying the foundation for AI software. Without automation, businesses will struggle to sort the masses of data required to fuel AI, so companies that don't add an element of automation to existing CRM systems will be left out in the cold when AI takes hold.
With thanks to Stephen Parker, CEO of Parker Software.
5. Service gets the personal touch
Service representatives will be provided with automated real-time coaching during every customer interaction, allowing companies to better deliver personalised communications.
For example: if the customer mentions a particular product, the service representative might be prompted with details of an ongoing promotion. If a customer's contract is nearing its end, the service representative could be directed to suggest renewal.
6. Capturing voice data becomes as easy as capturing text
Recent advances in speech recognition technology can transcribe spoken dialogues with unprecedented accuracy.
Transforming audio into text makes its linguistic content accessible to a wide variety of analysis techniques that infer customer intent, suggest next-best actions, track progress towards resolution, and evaluate service representative effectiveness.
The event sequences gathered across many conversations can be used to better understand customer behaviour and how service representatives should respond.
With thanks to Rob Kassel, Director of Product Management at CallMiner
7. IoT begins to make a real contribution
The Internet of Things (IoT) means that most devices can now record, analyse and feedback invaluable data. Such data will begin to feed into CRM systems, which will provide sales personnel with more useful information and eliminate the guesswork for contact centres.
If you sold a boiler five years ago, you might have called the customer this year, because that's how long the average boiler lasts. However, Big Data will begin to revolutionise customer relationship management, and take out the guesswork for contact centres, thanks to the integration of data into CRM systems.
With IoT becoming more widely adopted, the information harvested by chatbots can be added to the CRM system and used to further establish a customer's needs.
With thanks to Andrew Ardron, Managing Director at ProspectSoft
8. CRM finally wins over sales teams
All of the fancy reports and charts that are being promised during CRM demos won't ever be realised if the sales team doesn't use the product – if they aren't populating your CRM with the data required, you won't get any value out of your system.
Low sales rep buy-in is the number one reason CRMs fail, and in the next five years companies have to focus on two things in order to overcome this major challenge:
First, remove all friction for the end user. Make it exceedingly easy to get data into the product, navigate within the system, and find the most important information quickly.
Second, deliver value to the sales rep. This is the harder part. Right now, the best that CRMs can do is help sales reps save time. In the future, they need to go much further and help solve the precise problems that sales reps are confronted with each day, by identifying the most difficult parts of their jobs and carrying some of the weight.
With thanks to Joe Malcoun, CEO at Nutshell
What developments can we expect to see beyond the next five years?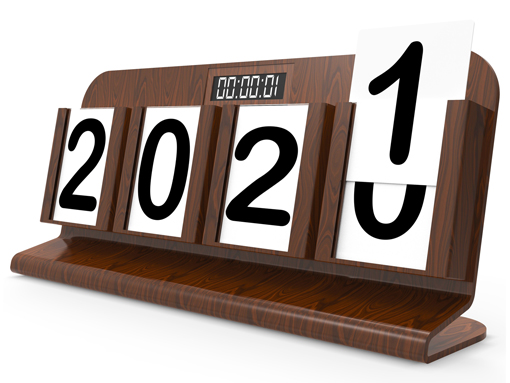 9. Customisation gives agents greater choice
A limitation of current CRM systems is that agents are usually tied to a particular visual representation of their customer's information. To find what they need, they have to search through multiple tabs and menus.
However, with the next generation of CRM systems, internal users will be able to configure the tabs and screens themselves so that the desktop appears in a way that is favourable to each individual.
This will boost productivity, as people working from tailored screens are able to navigate through the customer data in the most efficient way.
With thanks to Susannah Richardson, Marketing and Sales Director at mplsystems
10. Systems help advisors tailor each communication
I think the next generation of CRMs will supercharge prospecting, eliminating a lot of the legwork and providing real intelligence that the rep can use to send truly customised communications that capture the prospect's attention.
CRMs already help sales reps standardise, personalise, and automate communications. Customisation has to be next, because the days of winning through sheer email volume are over; prospects are no longer paying attention to the same tired templates.
With thanks to Joe Malcoun, CEO at Nutshell
11. Intelligent chatbots become the new front line
Early attempts at automating service using interactive voice response (IVR) were eschewed by many customers. Their monotonous prompts, cumbersome data entry, and inflexible sequencing were a recipe for customer frustration.
Self-service via speech-enabled IVR, websites, and mobile apps has achieved greater consumer acceptance. However, when a problem needs to be solved, most customers are still more comfortable communicating with a human.
Once trust has been established, extending chatbots to the voice channel is a logical evolution, even if the naturalness of synthetic speech may pierce the anthropomorphic veil.
Ultimately, virtual agents will become proactive, anticipating needs and solving problems on behalf of customers the way a personal shopper might.
With thanks to Rob Kassel, Director of Product Management at CallMiner
12. Design focus shifts to humanising intelligent machines
Humans might currently be needed for the 30% of questions that the website doesn't answer, but over time, businesses will aim to reduce this to 10%, 5%, 1%, gaining efficiency, increasing competitiveness and improving customer experience at each stage.
As it stands, a chatbot uses complicated technology to convert natural language into a defined structured meaning. We've made devices intelligent enough to collect and send data, but that's all they do with it.
To gain the real benefits of AI, businesses will have to use both sides of this coin: making systems process information in a 'human way', and also making them appear more human.
You only have to look at some of the 3D technology in development to believe that in five years' time you won't just be talking to a computer using voice commands but having an intelligent conversation with a computer that is using a hologram or 3D rendering.
With thanks to Andrew Ardron, Managing Director at ProspectSoft
13. Human agents become increasingly specialised
Gartner predicts that by 2020, 85% of engagements will have no human interaction – but that means 15% of engagements will still hit the contact centre. These are likely to be more complex and will require a sophisticated agent/customer interaction.
The challenge for self-service and agent-assisted engagements is ensuring that customers get easy access to the right information across channels. As larger businesses use consolidated contact centres that support multiple products and services, heavier burdens fall to fewer agents.
Removing that burden through cognitive knowledge technology improves the certainty and consistency in customer service interactions, for self-service and agent-assisted engagements. It also reduces agent training times and improves satisfaction on both sides.
With thanks to Heather Richards, CEO of Transversal
What do you think the future holds for CRM systems? Do you agree with the ideas our panel have put forward?