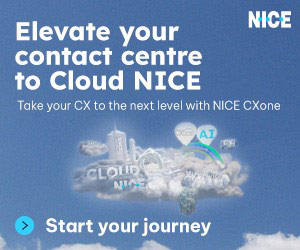 What Is CLV?
Customer lifetime value, sometimes called the CLV or LTV for lifetime value, is easy to understand. It is the overall value that the customer brings to your company during the time they are buying from you or using your services. To get an idea of the value, you will want to consider the following:
Annual profit contribution per customer
Average number of years that they remain a customer
Less the initial cost of customer acquisition
This is the simplest and most basic means of determining the customer lifetime value. If you are making $100 each time the customer orders, and they order 10x a year, you will have $1,000 profit from the customer each year.
If they will be retained for five years, and the amount they spend is the same, the customer lifetime value would be $5,000. The longer you keep your customers, and the more you get them to spend, the greater the value, naturally.
Although this is a simple concept to understand, and it is easy to see how important it is, many companies are still not paying as much attention to it as they should. Instead, they are focused on bringing in new customers. As mentioned, the cost is higher to bring in new customers than it is to keep current customers.
What Does Customer Lifetime Value Tell You?
When you know the lifetime value of the customer, you will have a good idea of how much money that customer will be bringing into your company over the years that they are with you. This number is more important than you might realize.
It doesn't only show you how much profit the customer is helping you make, but it gives you an indicator of how much you should spend on retaining that customer.
Keep in mind that great customer service is essential for keeping customers happy, but providing special incentives can help as well. For example, depending on the amount of money that a customer is spending, you might provide them with a discount on the next major purchase, or send them a gift for their loyalty.
Naturally, this will vary based on the types of customers you have and their overall value to your company. Regardless, you will find that spending on them and nurturing them will help to build their loyalty. They will be more apt to want to do business with you in the future.
Having customers who have been with your company for a while will also provide you with some valuable insight into how they buy, when they buy, etc. You can better anticipate their needs.
Additionally, this data will be vital to you when you have other customers who come aboard. You can use the data to find similar customers and start to upsell to them in the same way as you did your customers with a greater customer lifetime value. This can help those newer customers to increase their CLV.
When you work toward improving the customer lifetime value for the customers you have, it will help to improve your business's bottom line.
Thanks to NICE CXone
For more information on Customer Lifetime Value (CLV), read this article next: