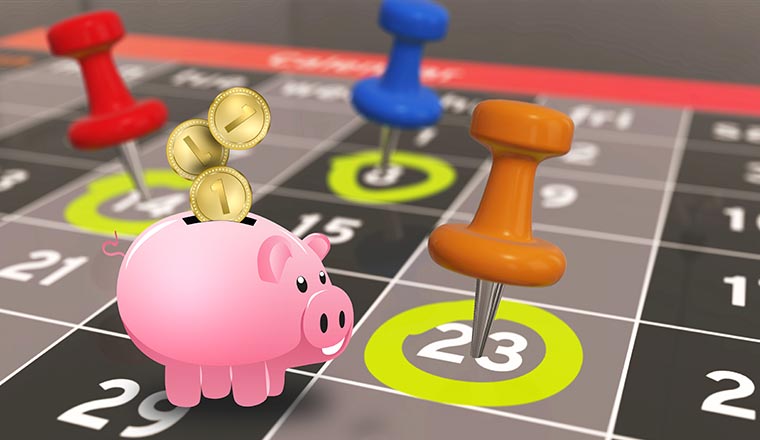 In my experience, when contact centres get a bad rep, it's because customers feel as though they spend an inordinate amount of time waiting.
They wait to get through, and then often wait to be connected to the right department, and when they finally get through to the right agent, there are more lengthy periods of silence or hold while they wait for the person to check details, capture details or try to find a solution to their problem.
While all these processes may be necessary, the waiting remains a bugbear for customers and often has a negative impact on the customer experience.
So is there a way to identify what's taking up time so that solutions can be implemented to reduce those long drawn-out periods of silence?
Turns out speech analytics can provide some powerful data to help improve not only the customer experience but also the skills and knowledge of customer service agents.
What makes customers wait?
The following chart derived from speech analytics shows what some of the real time wasters are when customers call into contact centres. Interestingly enough, the main culprits are not waiting for the customer or even searching for information on the knowledge base. The most consuming task, accounting for 40% of dead air, is: checking details. Which means that there are massive opportunities for improvement. If only this one process could be streamlined, that of reducing the silent call waiting time or using this time to talk to the customer, it would have a positive impact on the overall customer experience.
The second largest time waster from this case study is: waiting for the system to update. This is where companies need to take a look at their systems to understand the driver of slow updates – is it hardware or software issues or is it process driven?
The power of speech analytics
What these two issues highlight is the value of speech analytics. Without it, businesses may never have been able to identify the causes of long periods of silence or the impact this has on the customer experience. But the benefits of speech analytics don't stop there. Speech analytics provide some of the most useful information to managers in a contact centre environment.
With speech analytics, a call can be analysed from start to finish, including deriving the structure of the call. This includes the initial greeting through to diagnosing the customer issue, finding a solution and ending the call. These components can be broken down and reported, automatically. It can identify if there are specific areas that agents need to be coached on, such as soft skills or problem resolution. It can also identify whether the most is being made of the customer contact – e.g. did the agent use the opportunity to cross-sell or up-sell? And was the customer receptive to this? There is more to follow on this subject in our next article – "Do you have individual agent coaching plans to increase your sales revenues?"
Speech analytics can also identify whether the agent is able to provide information in a clear and concise way. And who is speaking most, who is really in control of the call – the agent or the customer? Most importantly, when there is silence, could this be used as an opportunity to build rapport with the customer and offer them assurance that their query is being effectively dealt with? When agents are educated about the cost of silence, they are less likely to let it linger and more likely to be proactive in filling the gap by engaging with the customer.
Speech analytics provides managers with powerful insights on what areas to focus on in terms of coaching and training. It also has the potential to empower agents, giving them the feedback they need in order to deliver a better customer experience. At Ember, we have specialised in speech analytics for many years and have a practice dedicated to running speech analytics projects to deliver value to our clients. Our projects are performed as a one-off to get insights into a particular topic, as a regular (e.g quarterly) readout to have a programme of continuous improvement, or as an ongoing managed service. Whichever option meets your needs, we offer a speech analytics solution to suit your budget without the need for you to invest in hefty software licence fees or costly analysis resources – Ember takes care of this.
This blog post has been re-published by kind permission of Ember – View the original post
To find out more about Ember, visit their website.
Published On: 10th Nov 2017 - Last modified: 26th Feb 2019
Read more about - Archived Content
---