Martin Jukes highlights how contact centres of under 50 agents manage their training, recruitment and structure.
Contact centres are often misunderstood, with the expectation that all contact centres are the same. This is totally wrong as there are many differences between them and each contact centre is unique. Even contact centres delivering the same service from different locations have different cultures.
Whether it be size, shape, purpose, role or a number of other factors, it is essential to understand the specific nature of what takes place in the contact centre, especially when making direct comparisons.
For example, a centre that is involved in high-value sales is completely different from one that provides a customer service to citizens.
Be careful in benchmarking yourself with large contact centres
From our day-to-day involvement in the contact centre industry, we work in looking at best practice and benchmarking. We are finding that there are many organisations that do not necessarily understand that these differences exist and are comparing themselves with organisations that are very different from them.
One area that makes an enormous difference is the size of a contact centre. If we compare a small contact centre with a large one we can see enormous differences, as seen in some of the examples below.
Structure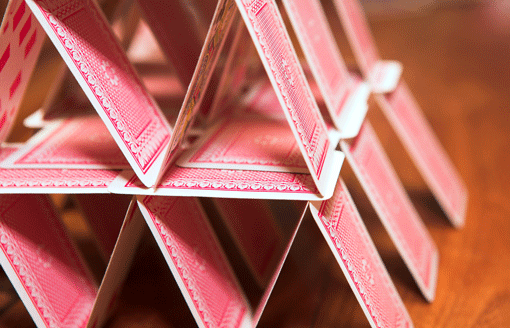 Large (over 250 seats)
Typical structure would include a Head of Contact Centre, Manager, Team Leaders, Supervisors, Advisors, Trainers, Analysts, HR Advisors, etc.
Small (less than 50 seats)
Typically a Manager, Team Leaders and Advisors. Some organisations may have a trainer or analysts, but others may share these responsibilities amongst Team Leaders.
Summary
The role of the Team Leader in a small contact centre is much broader than that in a large contact centre. In a large centre, the Team Leader is often responsible for managing their team and they will have support from analysts, trainers, etc.
Recruitment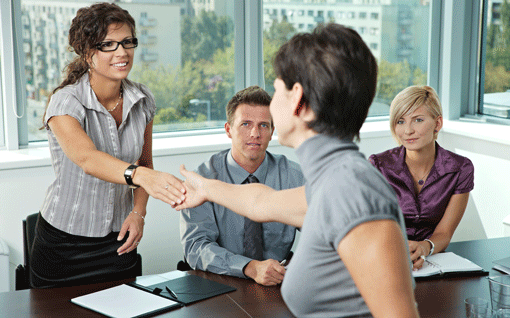 Large (over 250 seats)
Large contact centres have an ongoing recruitment campaign. They are constantly recruiting as there is an ongoing turnover of staff. There are often people employed solely to manage the recruitment process on behalf of the contact centre.
Small (less than 50 seats)
Team Leaders and Managers often take the lead on recruitment and only recruit when there is a vacancy. This can result in frequent shortages as short notice periods commence the recruitment activity.
Summary
Recruitment is more efficient in large contact centres as it is a dedicated activity delivered by specialists. Vacancies are generally filled quicker as there is an ongoing campaign, as opposed to smaller centres where recruitment is specific to a single role. This often leads to more vacancies.
Induction training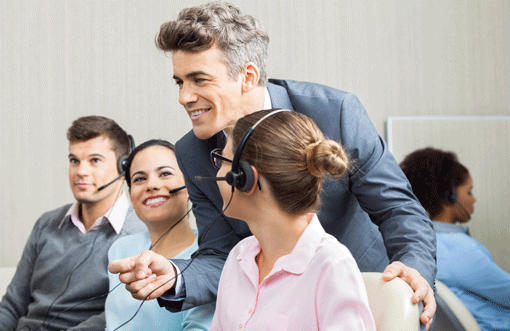 Large (over 250 seats)
Induction programmes are a constant activity in large contact centres as there is an ongoing turnover of staff. This means that new staff can participate in a formal induction programme where they receive all of the information and training that they require before joining the team.
Small (less than 50 seats)
Induction programmes in small contact centres are much more difficult due to the smaller volumes of new recruits. It is not viable to run a separate course for each individual so a programme is arranged that accommodates most of the activity. Whilst this is bespoke and may provide a more personalised service, it will not always develop a new team.
Summary
Induction programmes are more efficiently implemented in larger organisations and the induction content is often delivered in a more structured timely manner. Small contact centres have to develop bespoke induction training based upon availability of resource to deliver.
Ongoing training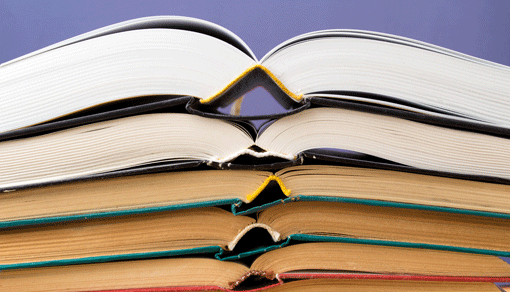 Large (over 250 seats)
In a large contact centre there is an ongoing requirement for training across a broad range of areas. This means that there is the capacity to be able to fill a training course effectively and ensure interaction on that course.
Small (less than 50 seats)
With small centres, training courses are difficult to arrange and deliver as there are not the volumes of attendees to justify running a course. As a result, there is probably more 'on the job' training and coaching on technical areas of the role.
Summary
As with other areas, the larger the size of an organisation, the easier it is to deliver training courses. Smaller centres struggle but there is the opportunity to use alternative methods of training (e-learning etc.) to deliver some content. Small contact centres can develop greater relationships with the rest of the organisation through one-to-one training.
Team meetings
Large (over 250 seats)
In large contact centres there will be multiple teams and a communications programme to roll out new information. With there being multiple teams it is possible with planning to arrange for a team to go offline and meet regularly.
Small (less than 50 seats)
In small contact centres it is very difficult to hold team meetings. There are a number of issues, including when to hold the meeting (especially if shift patterns exist), how to go offline (in some centres there is only one team) and the logistics involved in arranging for somebody else to deal with customer contact.
Summary
It is much easier to accommodate team meetings in large centres as there is often a formal process for communication and greater opportunity to get a team together with service covered by other teams.
Efficiency

Large (over 250 seats)
Efficiency is key to most large contact centres and scale is very beneficial. In large centres it is possible to have a greater number of shift patterns and be able to make slight adjustments where required.
Small (less than 50 seats)
Small contact centres can be efficient in the way that they are easier to manage. There can be a closer relationship with staff as they are part of a smaller team that is focused on delivering service.
Summary
Overall, the impact of scale on efficiency is significant. Large contact centres allow greater overall flexibility and the capacity to cover absence.
Technology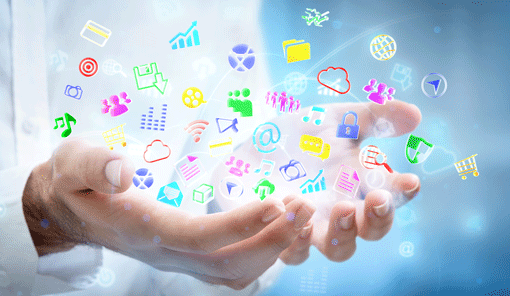 Large (over 250 seats)
Large contact centres benefit from a whole range of technologies. Suppliers will develop solutions that generate the most profit so it follows that larger centres are more attractive commercially. They are also based upon an infrastructure that is designed for high volumes.
Small (less than 50 seats)
Some technologies are not suited to small contact centres. For example, workforce management software is based upon complex algorithms that are not as effective in small centres. There are also other solutions that are based upon a minimum number of users for licensing purposes, and small contact centres are often unable to benefit from these.
Summary
A number of different technologies are based upon a minimum size of contact centre. The full range of workforce management and licensed cloud-based applications are not as effective or attractive in small contact centres.
There are real differences between large and small contact centres
So, to summarise, there are real differences between large and small contact centres. The factors identified above are just some of those that are impacted by scale, but they highlight the challenges involved.
When organisations are looking at best practice, care must be taken to ensure that the comparison is valid. Failure to do so could have a negative impact, especially if unsuitable practices are copied or inappropriate technologies implemented. Benchmarking must be tailored to relevant peer groups in order for it to be really useful.
With thanks to Martin Jukes, Managing Director at Mpathy Plus