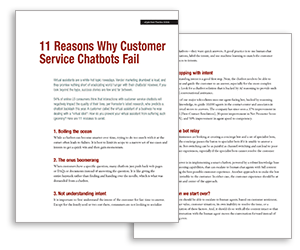 Virtual assistants are a white-hot topic nowadays. However, if you look beyond the hype, success stories are few and far between.
Forrester's latest research predicts a chatbot backlash this year. Here are 11 mistakes to avoid.
White Paper written by: eGain
Click here to download your copy of the white paper.
---